EU Pledges $630m to Africa As Food Crisis Worsens
As the war between Russia and Ukraine rages on, vulnerable countries in Africa and across the globe continue to suffer from a worsening food security crisis.
The European Union recently pledged 600 million euros ($630m) to help these countries cope with their new realities. The funds include €150 million ($158m) in humanitarian assistance for African, Caribbean and Pacific nations and €350 million to boost sustainable food production in the long term.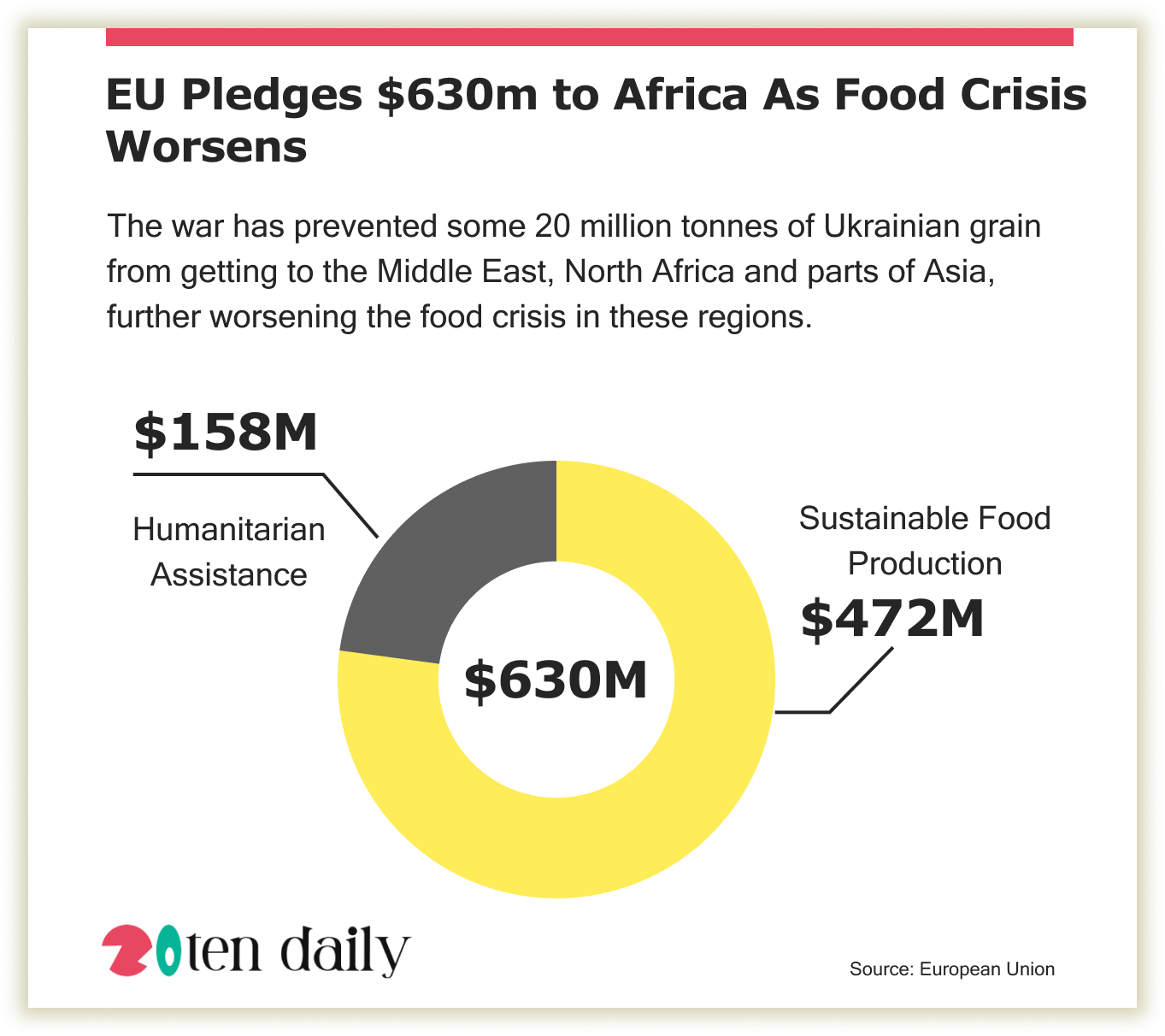 "Russia's war of aggression is taking a heavy and senseless toll, not only on the Ukrainian population but also those most vulnerable around the world," European Commission chief Ursula von der Leyen said on Monday at an EU summit in Brussels.
Russia and Ukraine export nearly a third of the world's wheat and barley, more than 70 per cent of its sunflower oil and are big suppliers of corn. But Russia is currently "blocking millions of tonnes of desperately needed grain to help partners that will mobilize an additional €600 million to avoid a food crisis and an economic shock," according to Ursula von der Leyen.
According to recent data, the war has prevented some 20 million tonnes of Ukrainian grain from getting to the Middle East, North Africa and parts of Asia, further worsening the food crisis in these regions.
Another data from the United Nations Food and Agriculture Organization (FAO) has projected that up to 181 million people in 41 countries could face a food crisis or worse levels of hunger this year if Russia continues to block grain export.