Record-Setting Winter Storm Cuts Off Power Supply In Texas
President Joe Biden has declared a federal emergency as Ice storms, heavy snow and freezing rain knocks out power, closes roads and in southern Texas.
Over two million people were left without power supply and 1000 flights cancelled as temperature plummets to -5C in in Houston and Dallas. Rolling power outages were also brought in by the Electric Reliability Council of Texas (ERCOT) on Monday to help with the power outage.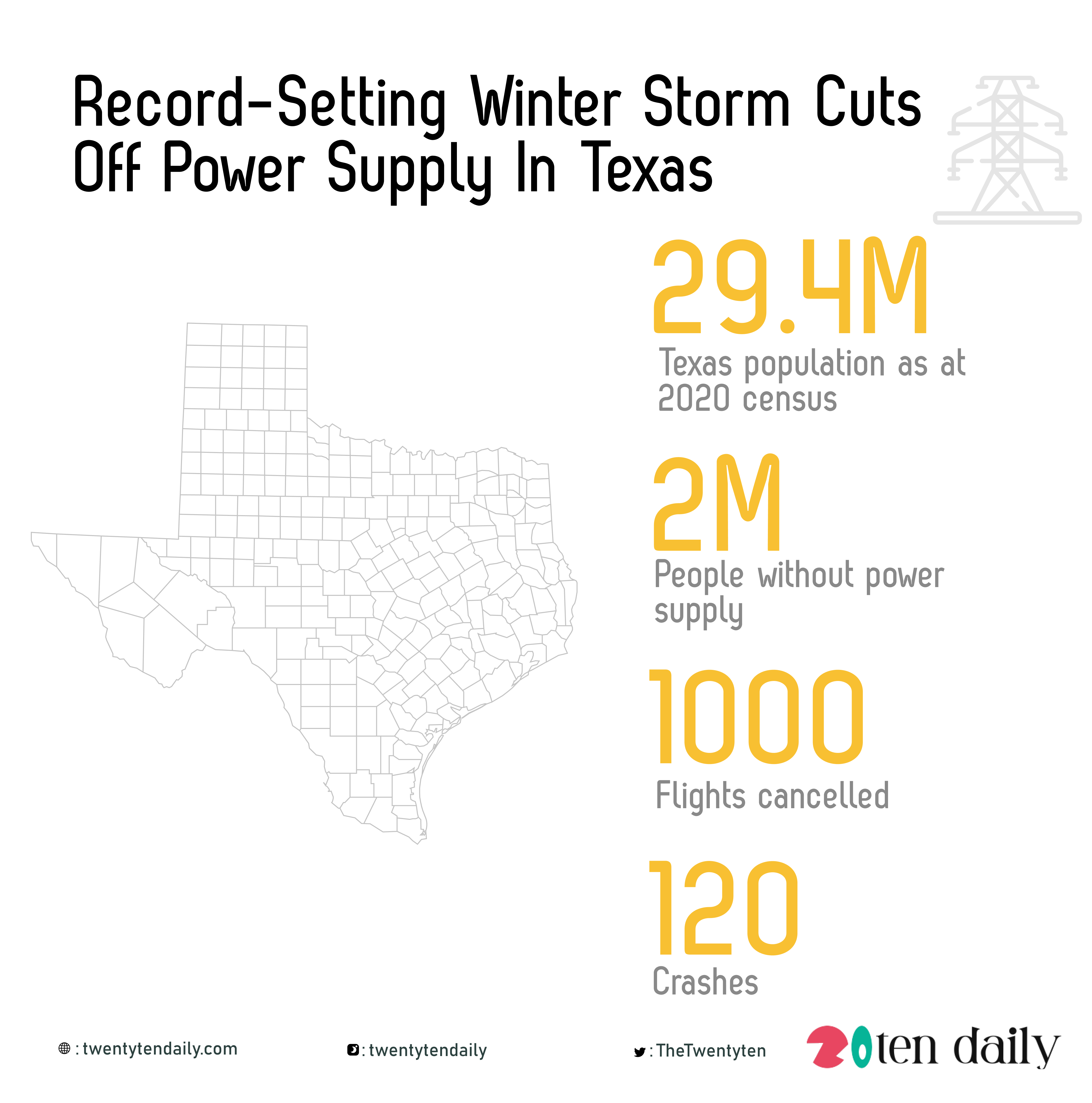 The ice storms knocked out nearly half the wind-power generating capacity of Texas as the rare deep freeze across the state brought turbine towers to a halt.
Before now, the average central and southern Texas temperatures in February usually hover between 20- 24C.
However, an Arctic air mass causing the chill gripped much of the country, from the Pacific Northwest through to the Great Plains and into the mid-Atlantic states.
Winter storm warnings were posted for much of the Gulf Coast region, Oklahoma and Missouri, the National Weather Service said.
Marc Chenard, a meteorologist with the National Weather Service's Weather Prediction Center, said: "Typically, we just don't have quite this much cold air in place that far south."
Nearly 120 crashes, including a 10-car pileup had been reported across the region.
Forecasts have also predicted more heavy snow and freezing rain to spread across a larger swathe of central and eastern sections of the country on Monday, with a storm front in the west likely to dump up to 60cm of snow in the northern Rockies.