Covid-19 Pandemic And Its Effects On Global Hunger
A recent report by the UN's Food and Agriculture Organisation (FAO) shared that the pandemic has made the world more vulnerable to food insecurity, pushing the aim to eradicate global hunger by 2030 further down the road.
Due to the dramatic worsening of world hunger in 2020, the world agency reports that around a tenth of the global population – up to 811 million people – were undernourished last year, with the worst hit being conflict-torn countries like Yemen, Afghanistan and Haiti.
Director-general of the UN's Food and Agriculture Organisation (FAO), Qu Dongyu, added that factors such as conflict, natural and manmade disasters coupled with the coronavirus pandemic, has made it even more impossible to grow or produce food.
"You name it, Yemen, Afghanistan now, Syria, Sudan, and some part of conflict areas in the Sahara and the eastern Horn of Africa and Haiti, of course. So, due to the natural disaster, you name it, earthquake or climate crisis and also man-made conflict and others it is simply because they cannot produce enough food", said the UN food and agriculture chief.
What Does The Report Say?
Both moderate and severe food insecurity has "consistently increased" since 2014. When the prevalence of under-nourishment was at 8.6%, It is now at 8.9%. Between 2018 and 2019, the number of hungry people grew by 10 million people.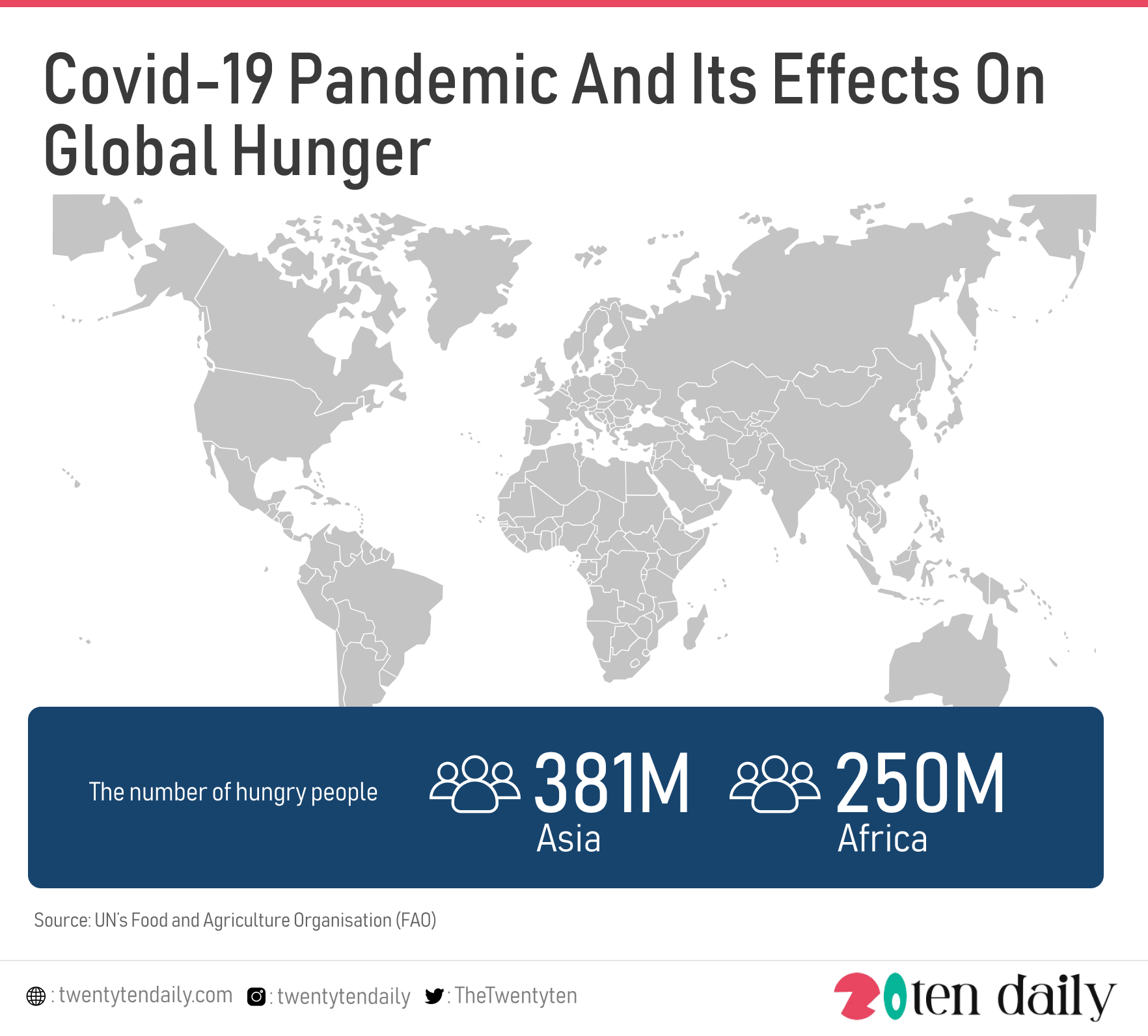 The majority of this increase has come from Asia, where the majority of undernourished people live (some 381 million people). But Africa's hungry population is the fastest growing and currently stands at 250 million.
The UN's report shares that currently, over 800 million are suffering from hunger and food insecurity in the world.
The agency is calling for the reform of agri-food systems around the world to feed everyone.
According to the United Nations for three billion people, almost half the global population, a healthy diet is beyond their financial reach.