Number of IDPs In The World Reaches 55 Million
According to new reports published on Thursday by the Internal Displacement Monitoring Centre (IDMC) and the Norwegian Refugee Council (NRC), 40.5 million people became displaced within their countries due to Intense storms, persistent conflicts and violent attacks in 2020.
This is the highest number of newly displaced persons in 10 years, which brings the total number of people living in internal displacement (IDPs) around the world to a record 55 million, according to the report.
NRC chief Jan Egeland described the report's findings as "shocking".
"We are failing to protect the world's most vulnerable people from conflict and disasters," he said in a statement.
Thousands of people have fled their homes in Northern Nigeria and the Sahel regions in recent times due to increasing conflicts.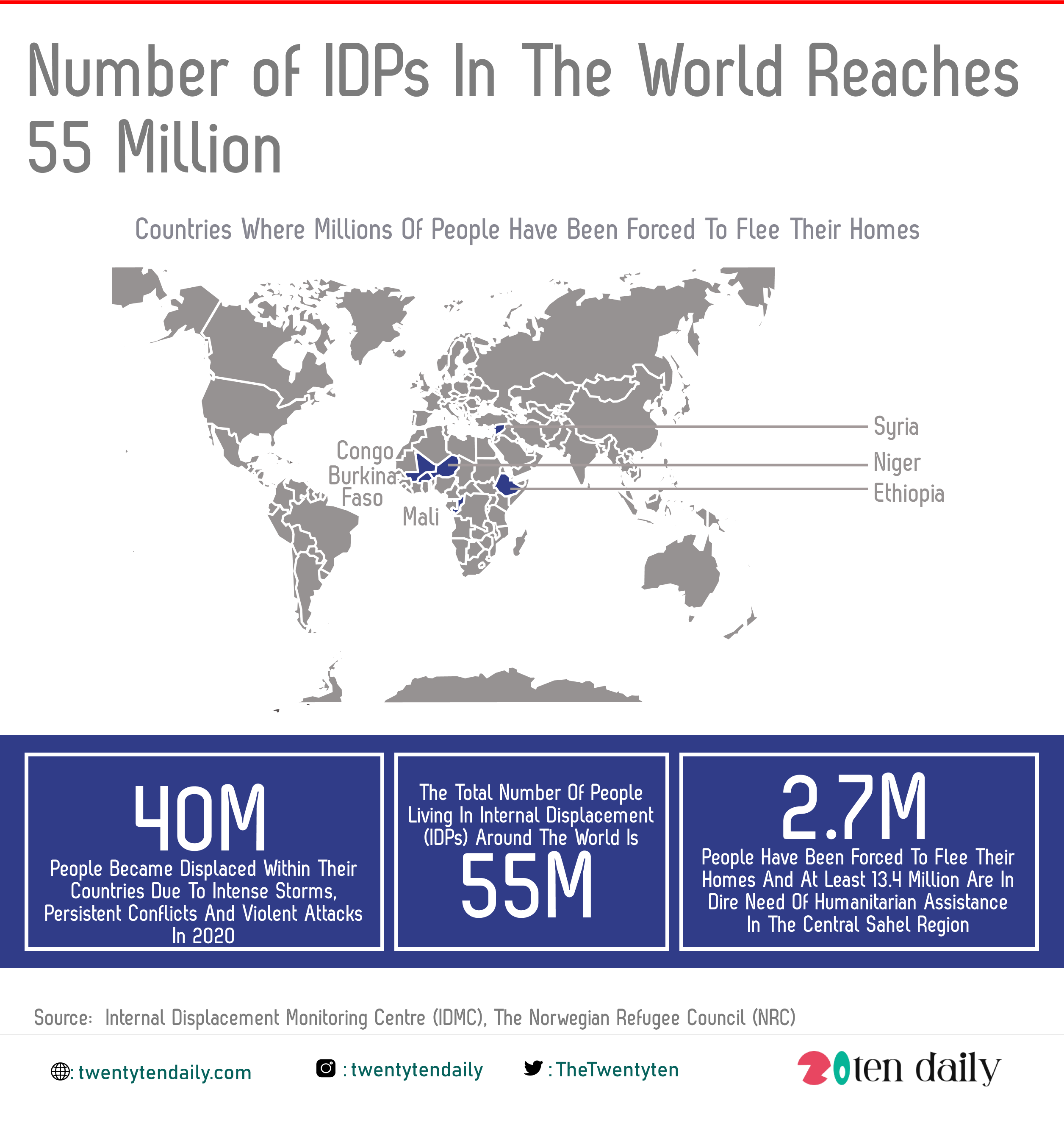 More than 2.7 million people have been forced to flee their homes and at least 13.4 million are in dire need of humanitarian assistance in the central Sahel region, which includes the countries of Burkina Faso, Mali and Niger.
The report also found that three-quarters of the people who fled internally last year were victims of natural disasters, in particular ones related to extreme weather.
In addition, at least 10 million newly displaced persons are majorly from DRC [the Democratic Republic of the Congo], Syria and Ethiopia.
Drawn-out conflicts like those in Syria, Afghanistan and the DRC had also continued to force large numbers of people to flee.
Unlike disaster-driven displacement, which is usually short-lived as people return to rebuild damaged or destroyed homes once the storms have passed, conflict-fuelled displacement can last years.
All but seven million of the 55 million people living in internal displacement at the end of last year had fled conflict, the report said.