How Increasing Cost Of Fertilizer Is Affecting Food Security In Africa
The Russian invasion is having far-reaching repercussions on many countries around the world, including in Africa, where it is majorly affecting food security.
From shortages in wheat supply to shortages in crop fertilizers caused by sanctions on Russia, Africa suffers the shockwaves of the European war despite being geographically removed from the conflict.
According to Food and Agriculture Organization, Russia stood as the world's top exporter of nitrogen fertilizers, the second leading supplier of potassium fertilizers and the third largest exporter of phosphorous fertilizers. The consequences of the sanctions on Moscow mean that the available fertilizers would be shared among prioritized countries, leaving Africa at the back of the line.
Farmers in Nigeria have expressed concerns about the threat to food security if an alternative to Russia's fertilizers is not found in record time.
They shared that the prices of fertiliser and agrochemicals have risen so high, making it difficult for farmers to afford the quantity that they would require to cultivate adequate hectares this year.
"Fifty kilograms of NPK fertiliser currently is going for N17,000; urea is N25,000 while a litre of organic fertiliser is sold for N6,000″, a farmer added.
The Chairman of the Rice Farmers Association of Nigeria (RIFAN) in Delta, Chief Sylvanus Ejezie told reporters that the hike in prices of fertilizers would directly affect the prices of food after farmers factor in the cost of production.
"The implication is clear. At present, a bag of local 50kg rice is sold for between N23,000 and N25,000 but after we factor in the cost of production, the price will increase.
"So, as you can see, the food security plan of government is threatened because we can not produce much rice; other crops are affected due to the rising cost of production in the country," he said.
Meanwhile, in Uganda farmers are making the switch to organic fertilizers as the price of chemical fertilizers continues to rise. The fertilizer is made up of organic waste, including human urine.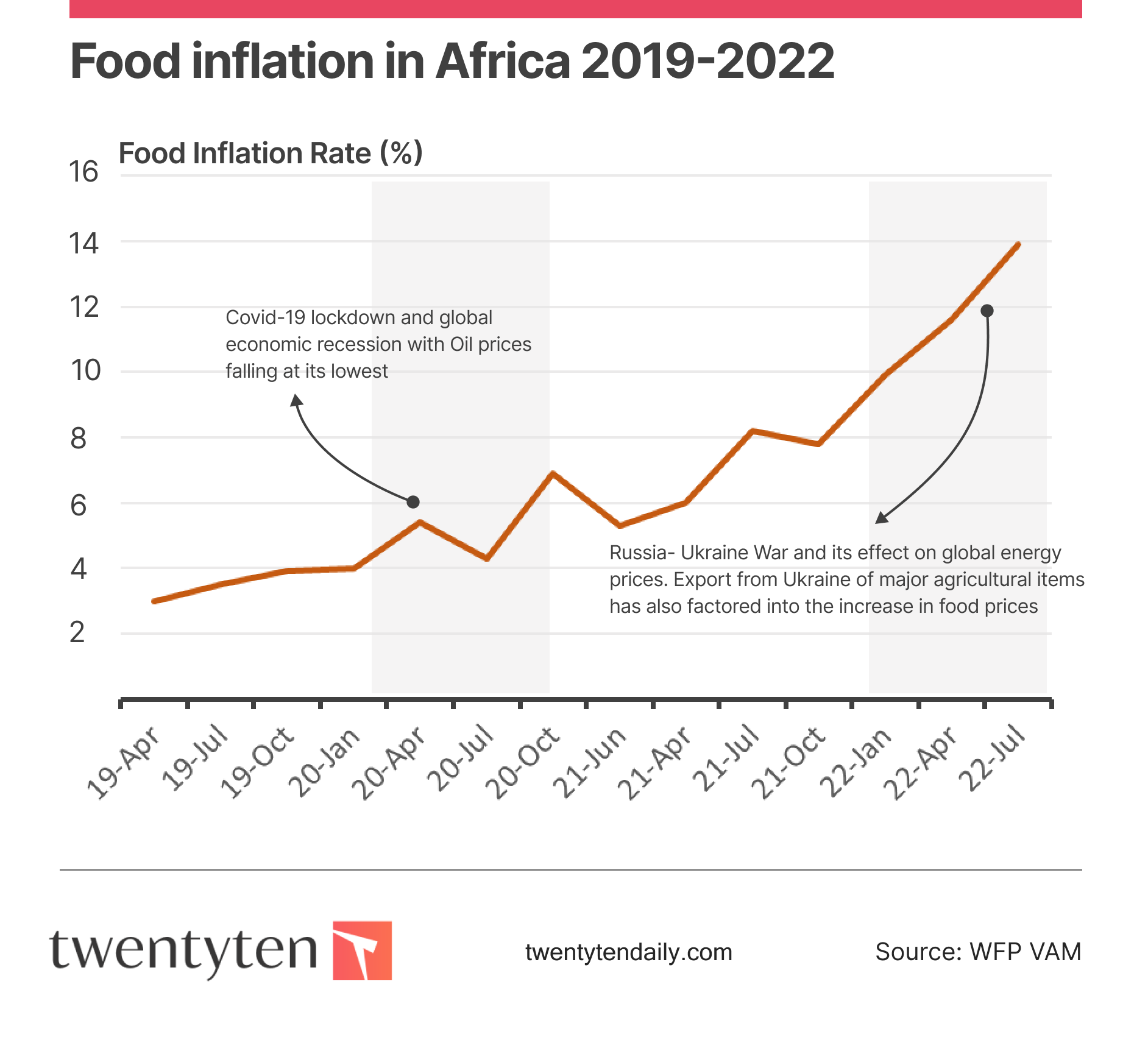 A company spearheading the process is the Marula Proteen company. Explaining how the process works, the CEO and founder Tommie Hooft shared that the waste is fermented in drums and the fermentation is fed to maggots for a period of 7 to 8 days.
"The enzymes from the maggots break down all the waste and the larva poo is the fertilizer and it is similar to what happens in nature, in nature something dies and rots and gets eaten by maggots and then it goes into the soil, so that's the process we are mimicking," he added.