Covid-19: Nigerian Health Centres Lack Capacity To Administer Vaccines
An estimate of 80 percent primary healthcare centres in 15 states of Nigeria lack the capacity to administer COVID-19 vaccines.
This is according to a field research conducted by the Connected Development (CODE), a non-governmental organization tracking government's expenditure.Q
Nigeria received 3.92 million doses of AstraZeneca COVID-19 vaccines in March – the first batch of the expected 16 million doses.
Meanwhile, CODE through its social accountability initiative, Follow The Money, found out that PHCs in Cross River, Yobe, Bauchi, Gombe, Taraba, Abia, Anambra, Imo, Ebonyi, Benue, Kogi, Nasarawa, Plateau, Kebbi and Osun are not prepared to preserve and administer the vaccines to Nigerians.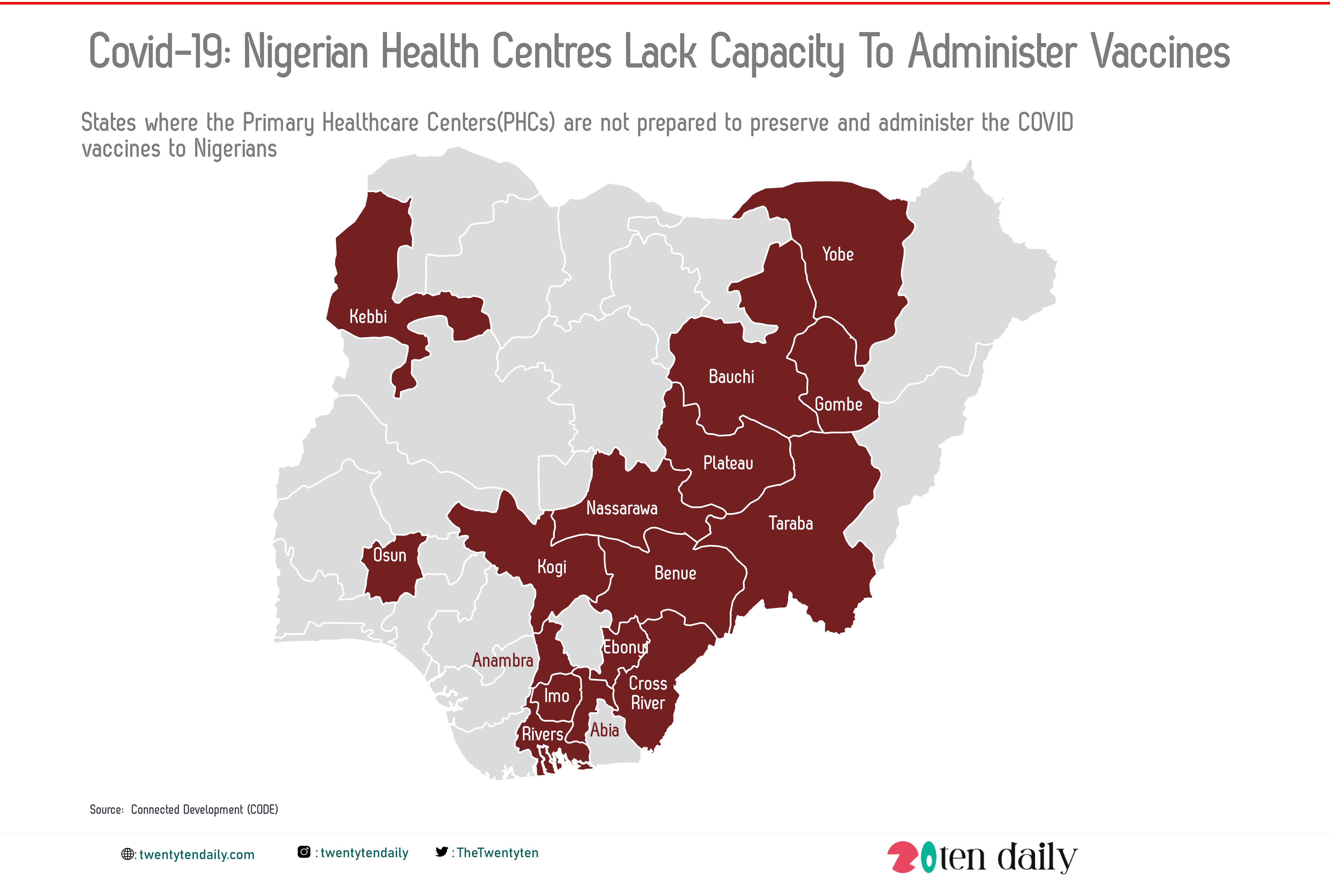 "After three months of fieldwork and data analysis, Follow The Money discovered that at least 80 percent of the 90 healthcare centres fall below the minimum PHC standard set by the National Primary Health Care Development Agency (NPHCDA), with their grossly dilapidated infrastructure, poor and inadequate staffing, and incapacity to administer vaccines," the report partly read.
The report revealed that two of every 10 PHCs in the 15 states do not even have any form of electricity, leaving them with only natural light, lanterns, or torchlight during operation.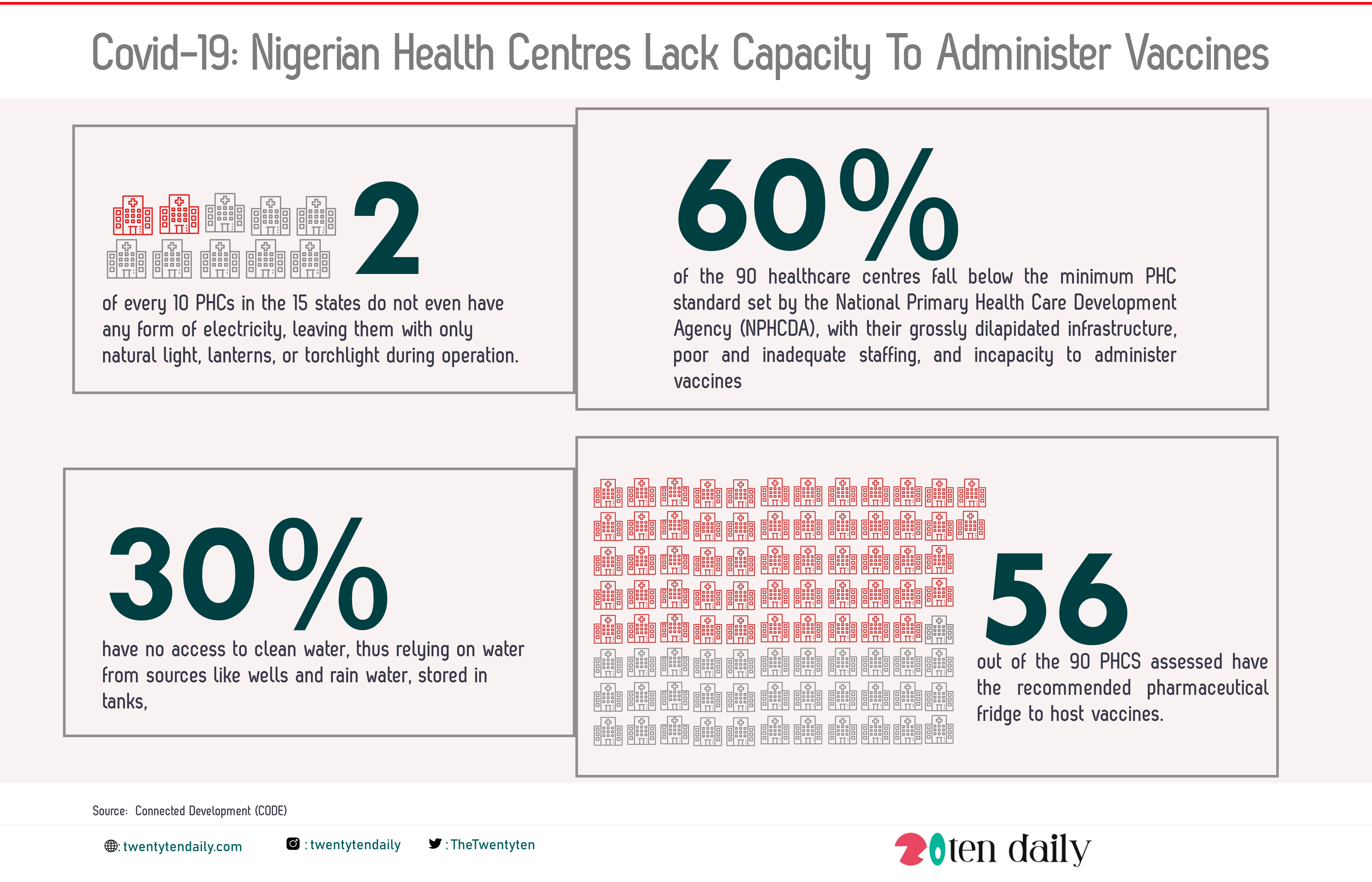 "Thirty percent have no access to clean water, thus relying on water from sources like wells and rain water, stored in tanks," it reads.
"With regards to vaccine storage and administration, only 56 out of the 90 PHCS assessed have the recommended pharmaceutical fridge to host vaccines.
"Our research also found that a number of the PHCS received less than 10 vials of COVID-19 vaccine, which brought to question the checklist that informed such numbers for a facility that serves a community of nothing less than one thousand (1000) people."