China Sets Economic Growth Target Above 6%
The Chinese government is aiming for an economic growth rate above 6% in 2021, after only managing a 2.3% growth in 2020.
The second largest economy in the world is setting this target to mark its return to strong growth after the impact of the Covid-19 pandemic.
The economy led a sharp 6.8% contraction in the first quarter of 2020 making China the only major global economy to post gains for the year.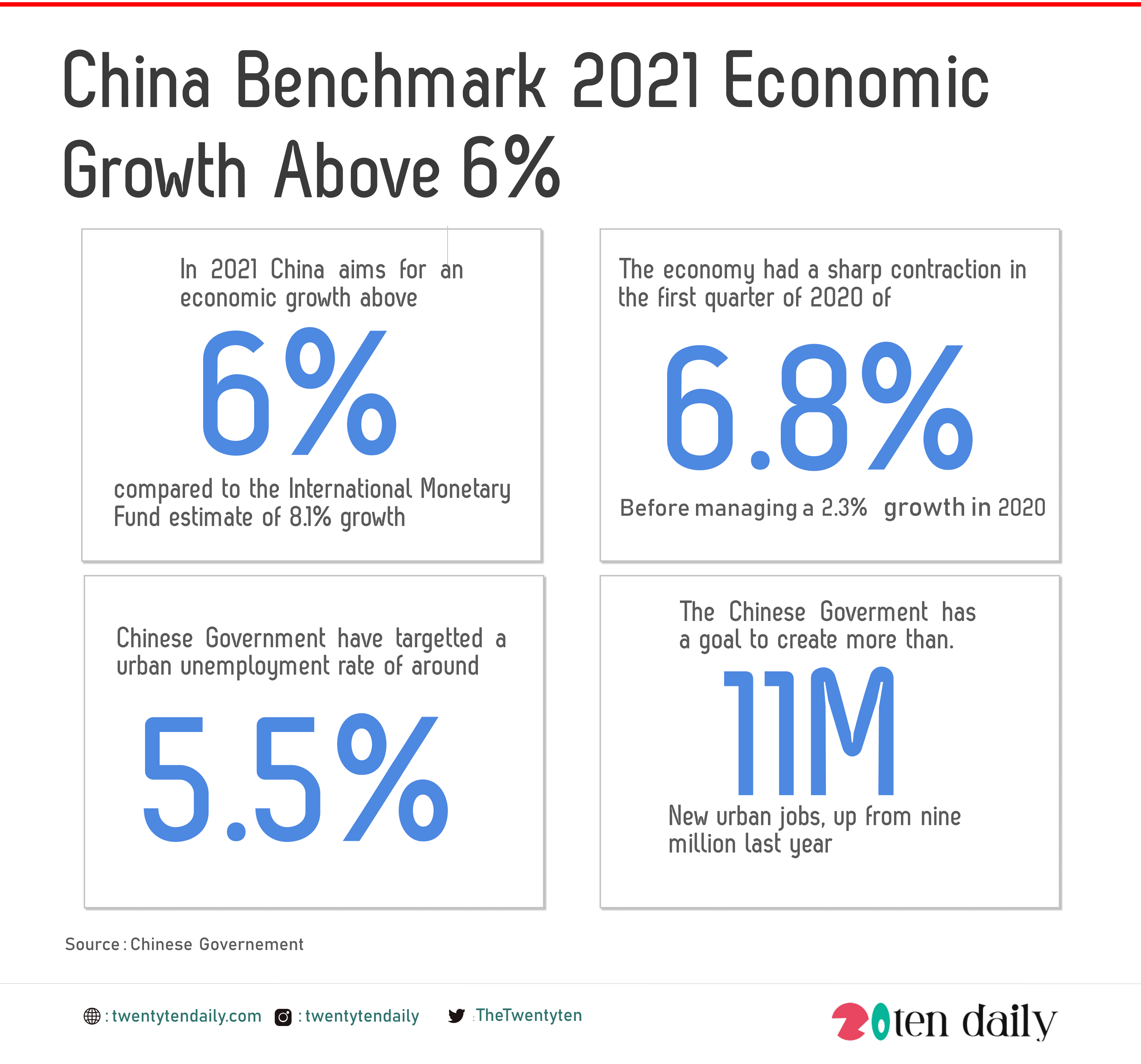 China's Premier Li Keqiang announced the target on Friday at the opening of this year's National People's Congress.
"A target of over 6% will enable all of us to devote full energy to promoting reform, innovation, and high-quality development," Premier Li Keqiang said.
"In setting this target, we have taken into account the recovery of economic activity."
By some measures the target appears modest, falling well below the International Monetary Fund's estimate of 8.1% growth for China's economy this year.
Other analysts are also tipping stronger growth.
"The consensus for the year is about 8%-9% but this is coming from a low base. The focus is still on the quality versus the quantity of growth," said Catherine Yeung, investment director at Fidelity International in Hong Kong.
In an analyst note, Bruce Pang from investment bank China Renaissance said the more flexible target leaves some room for structural reform and a transition to a more mature economy.
"We think it likely the target will be achieved, indicating that authorities are shifting focus to the quality of growth instead of speed," he said.
Mr Li also set a target urban unemployment rate of around 5.5%, with a goal of more than 11 million new urban jobs, up from nine million last year.