CBN To Loan $70,000 To SME's And Households Affected By Covid-19
The Central Bank of Nigeria (CBN), through NIRSAL Microfinance Bank, has announced the reopening of its portal for Micro Small and Medium Enterprises (SMEs) as well as households affected by COVID-19 to access up to $70,000.
According to the Central Bank of Nigeria, household owners whose livelihood was affected by the Coronavirus and business owners whose business activity was affected by the pandemic are entitled to the loan however, some complained the process is rather too long while others believe people in top positions would "share the money".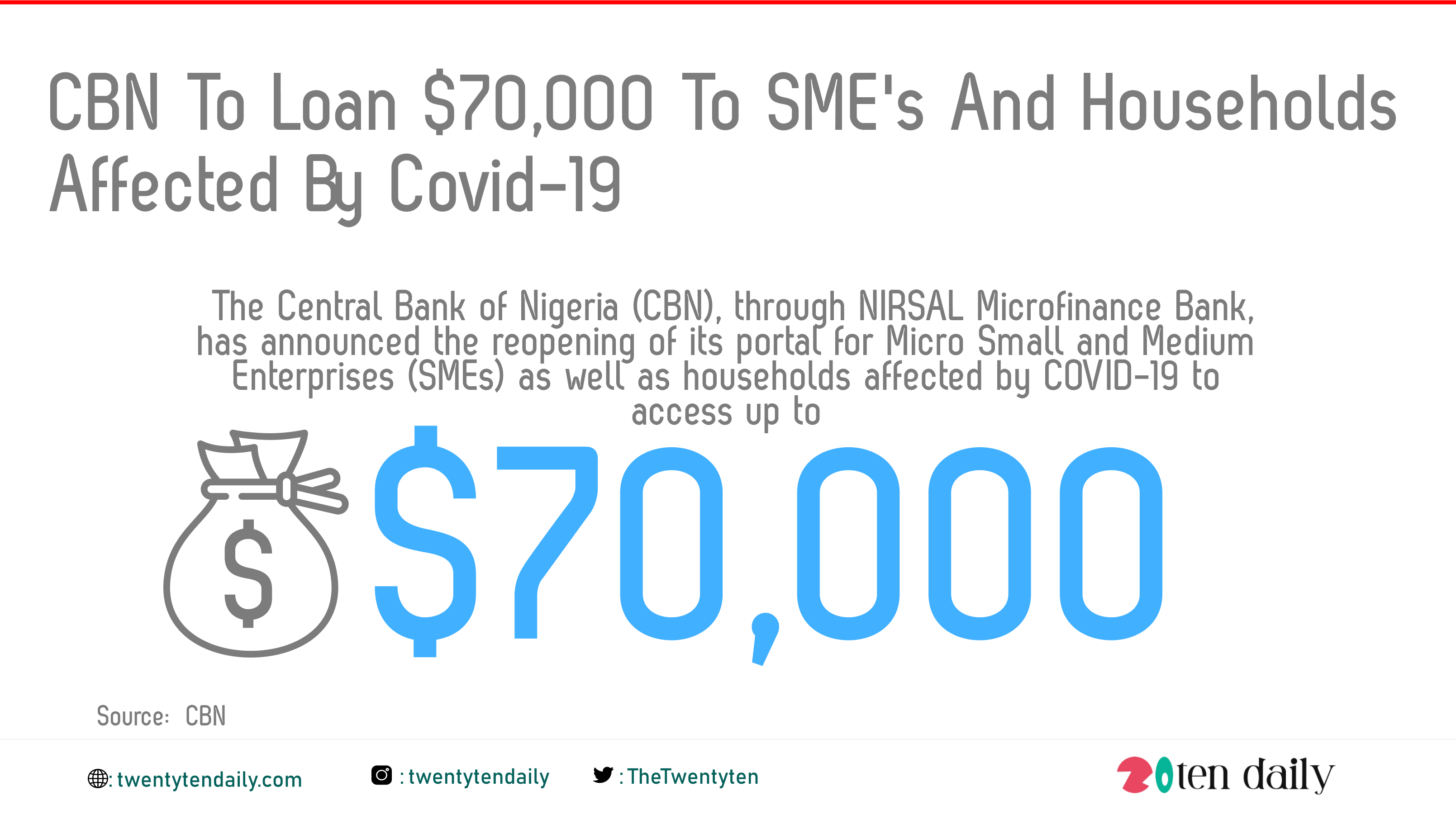 Ihebuzor has assured people that the procedures would not be cumbersome but in terms of practice, it might pose some difficulties.
"In terms of effectiveness, it is a little bit early to say it is not yet satisfactory. It is not yet satisfactory because there are a lot of disgruntling comments from individuals who have applied and it is first of its kind in the country, it is a learning process," he added.
He explained that to access the fund, an applicant needs to be trained for 5 days by the Enterprise Development Institute (EDI) approved and recognized by the CBN.