56 People Killed in Ethiopia's Latest Airstrike
The ongoing conflict between Ethiopia and Tigray has claimed at least 56 internally Displaced Persons after Ethiopian military officers air raided a camp in the Dedebit area of Tigray.
In a tweet on Saturday, Getachew Reda, a spokesman for the Tigrayan People's Liberation Front (TPLF) said "another callous drone attack" by Prime Minister Abiy Ahmed's forces on a camp for Internally Displaced People (IDPs) in Dedebit had "claimed the lives of 56 innocent civilians" and left at least 30 persons wounded.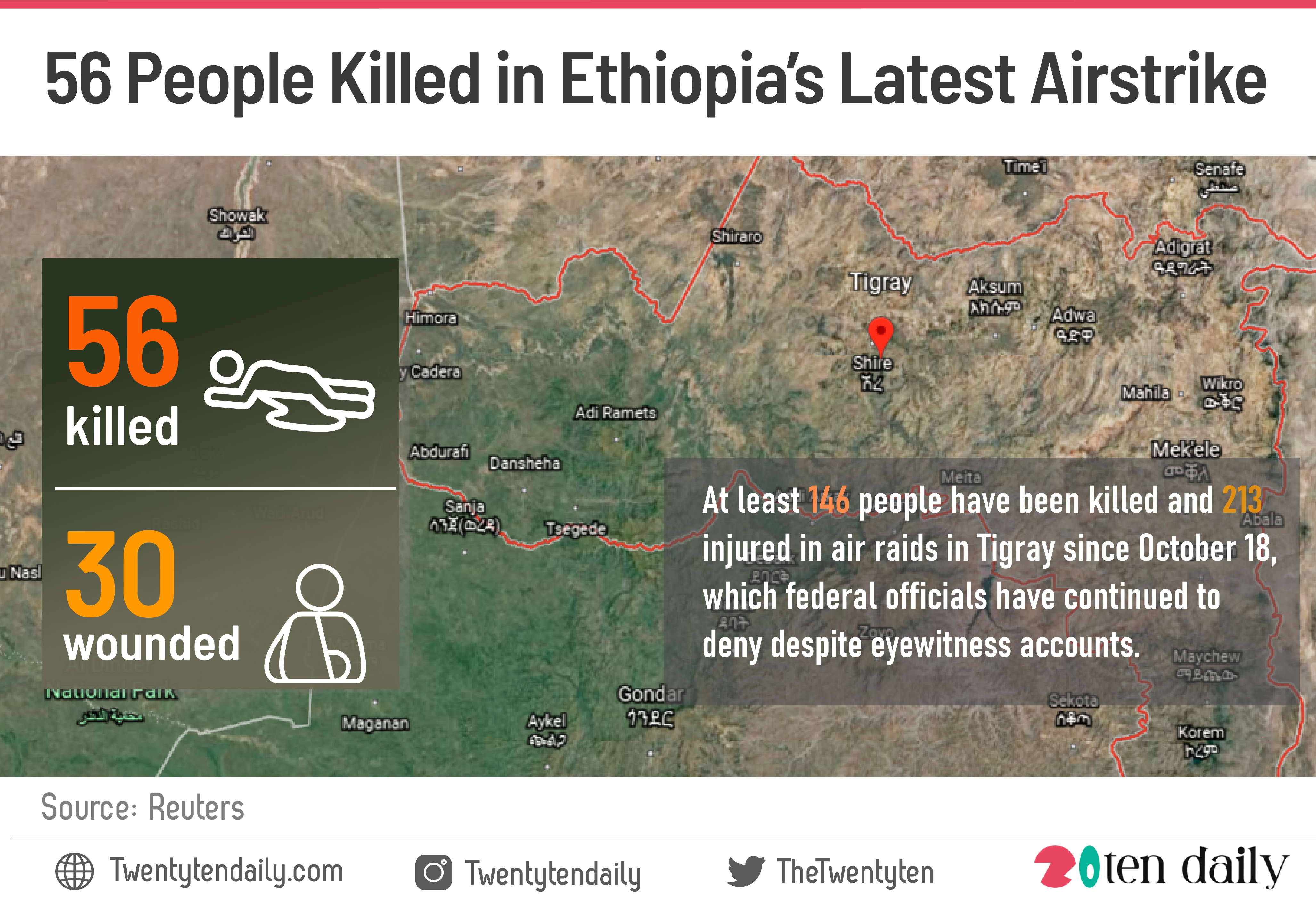 Aid workers that pleaded to be anonymous said the attack on the camp in Dedebit, close to the Eritrean border was carried out late on Friday night. Over a dozen children are reported to be part of the casualties.
The victims of the attack were people who had previously fled fighting in western Tigray, according to reports by Reuters.
The 14-month ongoing conflict in Ethiopia has killed tens of thousands of people and has been marked by a litany of abuses, including massacres and rape. It has also left a severe humanitarian crisis in its wake, with millions of people displaced and in need of aid.
According to a document shared by Reuters, before the latest attack, at least 146 people were killed and 213 injured in air raids in Tigray since October 18, which federal officials have continued to deny despite eyewitness accounts.
The TPLF has also accused federal authorities of imposing an aid blockade on the region, leading to hunger and shortages of essentials like fuel and medicines. The government of Ethiopia has also vehemently denied this.