Wikipedia Celebrates 20 Years Anniversary
On the 15th of January, Wikipedia celebrated its 20th anniversary, January 15th has always been regarded as Wikipedia day by its fans.
Wikipedia a free multilingual, collaborative, volunteer-produced internet encyclopedia was founded on January 15th, 2001 by American-British entrepreneur Jimmy Wales starting with the English version as its first edition.
Within 2 months of its existence, the German and Catalan editions was created. As of January 2021, Wikipedia articles have been created in 317 editions, with 306 currently active and 11 closed. With more than 55 million articles being consulted 15 billion times every month.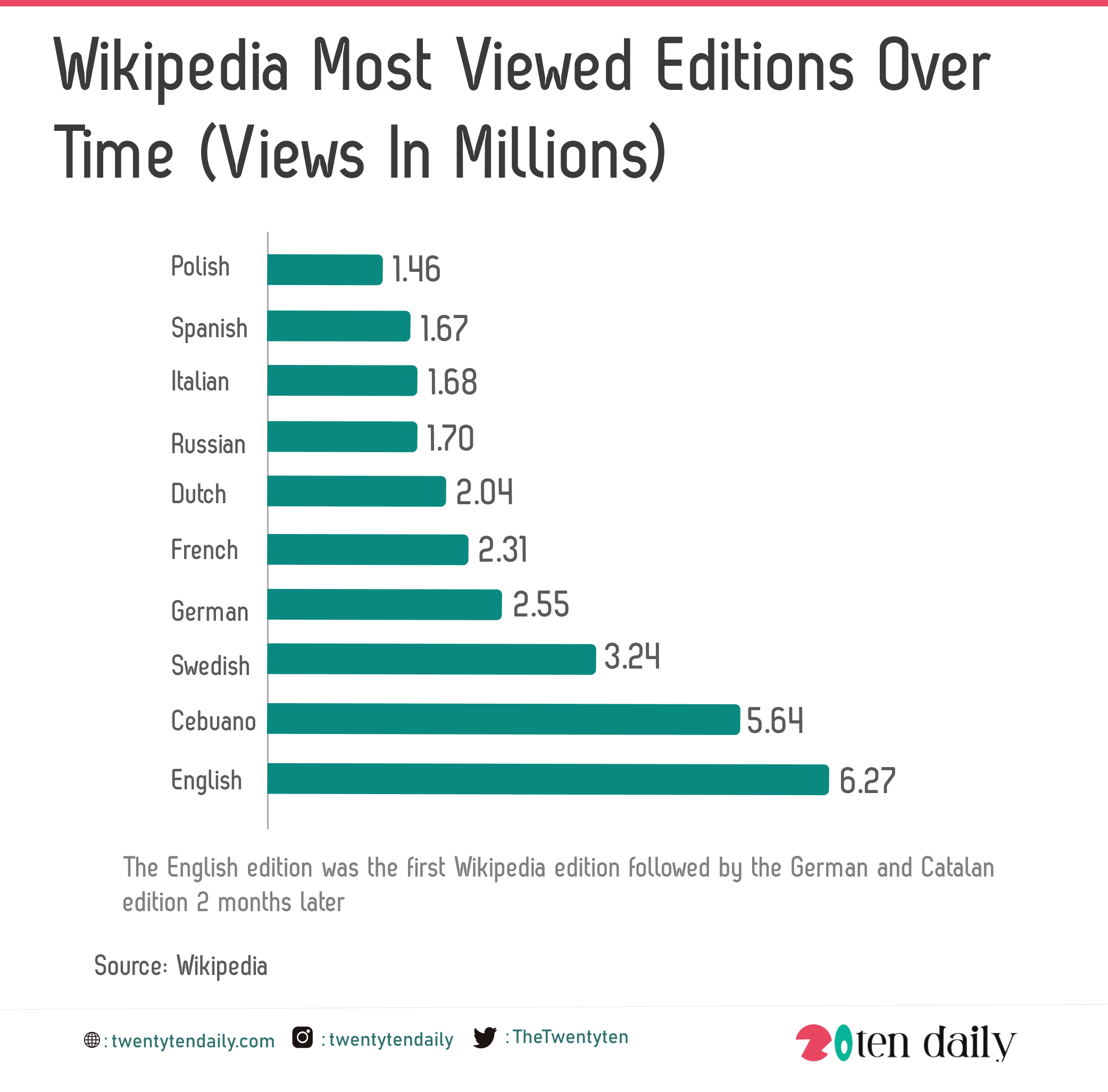 In 2006, Wales set the goal of having 100,000 entries in Wikipedia for every language with more than one million speakers, but he recognised that Wikipedia is still at least 20 years from achieving that. He also recognised the importance of Wikipedia as a storehouse for knowledge for the next generation of internet users in an interview with AFP.
The use of African languages has less been adopted in technological advancements. Products rarely contain African languages due to lack of documentation. There are over 500 local languages in Nigeria but Wikipedia has only 3 of its editions in Yoruba, Igbo and Hausa. Over 10000 Wikipedia articles have been written in all 3 languages which is still far below what Jimmy Wales targeted in 2006.
Wikipedia's ambition towards extending the use of African languages has also been supported by other giant companies like Google, Facebook and other indigenous firms like Lenali. Investing in human language technology for African languages in order to penetrate the continent's digital market. This is needed in order to preserve the African cultural heritage.
Western languages are still used in our educational curriculums. Mandarin, German and Portuguese are languages encouraged to learn due to their economic and international relevance. Our continual negligence in our citadel of learning affects the preservation of our local languages with this sole purpose left in the hands of tech companies.