Visualizing The Surge In Oil Prices As Russia-Ukraine War Persists
The price of crude oil recently surged to about 10%, trading at almost $130 per barrel as the war between Ukraine and Russia rages on.
U.S. crude oil was up nearly 9%, from $9.08 to more than $125 per barrel in early trading Sunday evening, while West Texas Intermediate crude, the U.S. oil benchmark, surged 8%, at one point topping $130 a barrel; its highest level since mid-2008. US Crude all-time high was marked in July 2008, when the price per barrel of US crude climbed to $145.29.
The price of Brent crude oil also hit $139.13 a barrel before falling back on Monday, to trade at $128.67 a barrel; the highest it has been since May 2012.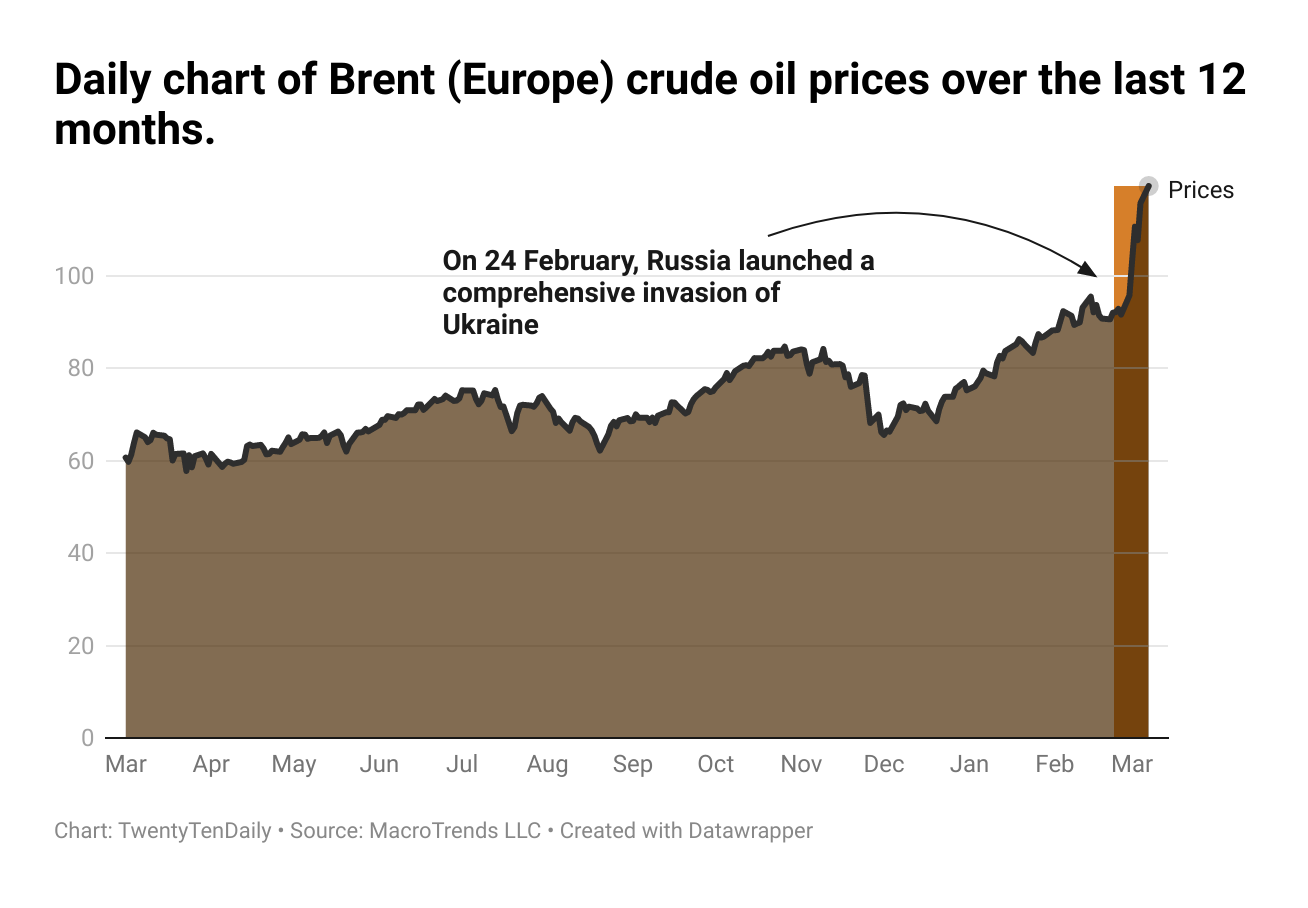 The surge in prices comes amid mounting calls for harsher sanctions against Russia which would include the ban on oil imports as well as steps to "deny Russia access to the World Trade Organization."
Pressure on oil prices also multiplied after Libya's national oil company said an armed group had shut down two crucial oilfields. The move caused the country's daily oil output to drop by 330,000 barrels.
Meanwhile, some regions, including Europe, Africa and Asia, might experience food shortages as the conflict continues in Ukraine. Grains like wheat and corn from the farmlands of the Black Sea region, known as the "breadbasket of the world", have risen to a 14-year high as all ports in Ukraine remain closed.