Uganda To Recommence Production Of Electric Cars
The Ugandan government has announced June 2021 as the new date for the recommencement of production of electric cars after having failed to hit the 2018 deadline.
The manufacturing company, Kiira Motors took to its Twitter handle writing, "Expect us to start manufacturing Ugandan made vehicles from our Vehicle Plant by June 2021." To further confirm their plans, the company announced their commitment to source most of their raw materials from local manufacturers.
"We are on the move to gather all the necessary components to deliver all things Made in Uganda. Our first stop is at G Das Industrial Ltd, a company located in Jinja known for smelting Aluminum and manufacture Aluminum profiles," Kiira Motors tweeted.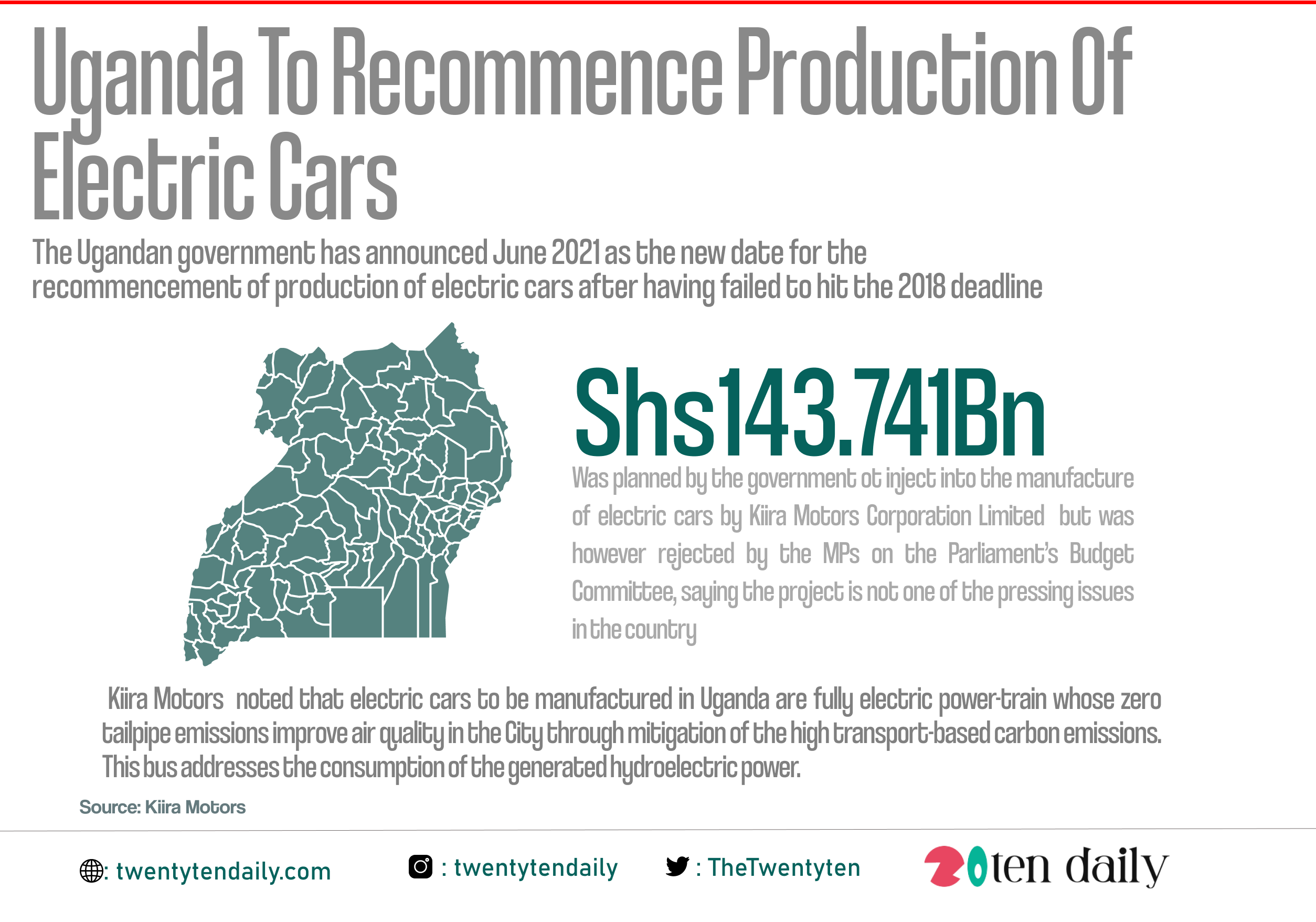 Kiira Motors Director Production, Albert Akovuku and Director Product Development Richard Madanda led the team of officials in exploring a partnership with G Das to manufacture key aluminium parts of the Kayoola EVS. The company noted that electric cars to be manufactured in Uganda are fully electric power-train whose zero tailpipe emissions improve air quality in the City through mitigation of the high transport-based carbon emissions. This bus addresses the consumption of the generated hydroelectric power.
However, the MPs on the Parliament's Budget Committee rejected the plan by the government to inject Shs143.741Bn into the manufacture of electric cars by Kiira Motors Corporation Limited, saying the project isn't one of the pressing issues in the country.
The Committee observed that the seed funding required to kick-start the commercialization of the Kiira Electric Vehicle plant is estimated at Shs143.741Bn spread over a period of 4 years starting with Shs24.357Bn for FY 2018/2019 and thereafter the projected funding over the Medium Term.