Should You Be Worried About The New Cases Of Coronavirus In Nigeria?
As the world slowly eases restrictions and adjusts to life post-covid, countries have recorded new frightening cases of the coronavirus.
According to the Nigeria Centre for Disease Control (NCDC), about 144 cases of covid-19 were recorded from August 14 to 15, 2022.
On its official website on Tuesday, the NCDC stated that out of the 144 new infections, Lagos state reported 101 cases, while Abia confirmed 13 additional cases.
The agency said that the latest cases had increased the country's infection toll to 262,664, while the fatality toll stood at 3,147.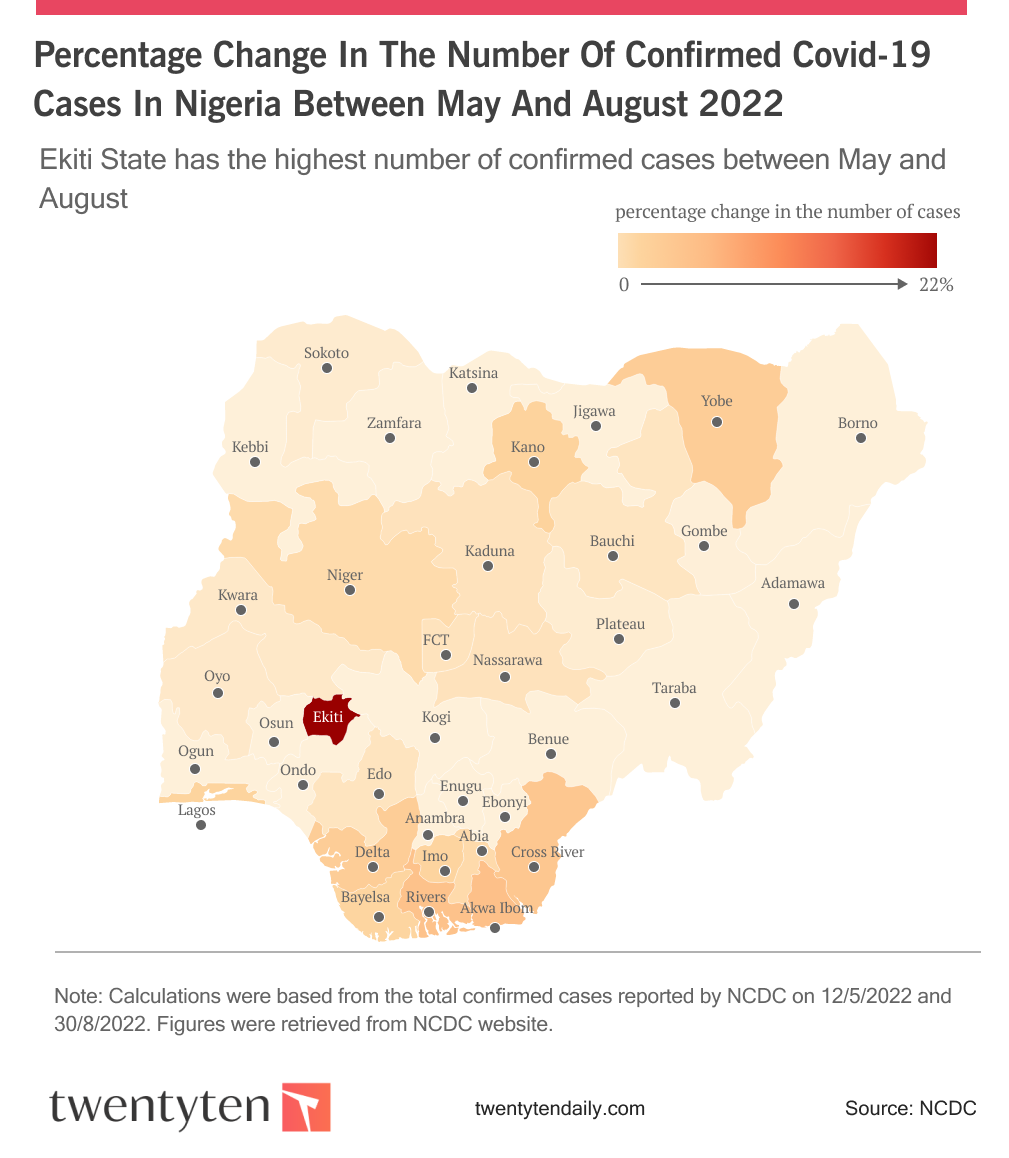 Kaduna State logged three cases, Bauchi reported one, and Ekiti and Plateau states confirmed one case respectively.
The NCDC added that six states; Ogun, Ondo, Osun, Oyo, Rivers & Sokoto recorded zero cases.
The body also gave the figure of new cases for Akwa-Ibom as 10 while the Federal Capital Territory (FCT) reported nine, Kano State recorded three, while other states contributed the remaining figure.
Health experts have asked that people continue to obey Covid-19 restrictions, including wearing face masks and maintaining a distance from others in public. While the risk of another outbreak is possible, it is believed that more vaccinations can drastically prevent one from dying from the virus.