Senior Doctors Call For A Reduction In The Gap Between Vaccine Doses
Senior doctors in the UK have called for the reduction in the gap between the first and second doses of the Pfizer coronavirus vaccine to allow for a high number of people to be vaccinated.
UK's Medicines and Healthcare Products Regulatory Agency (MHRA) recently opted to delay a second Pfizer dose for up to 12 weeks, to ensure more people get the first jab sooner despite the 6 weeks gap recommendation by the The World Health Organization (WHO).
The chair of the BMA Council, Chaand Nagpaul, told Sky News that the agency would call for dialogue with the chief medical officer over this issue.
Note that the manufacturers of the vaccine initially gave a 21-day gap between doses while testing for the drug's efficacy.
In view of the difference in gaps recommended by the WHO and Pfizer BioNTech, the BMA council also disclosed it would be discussing the Pros and Cons and the reason for the the differing advice.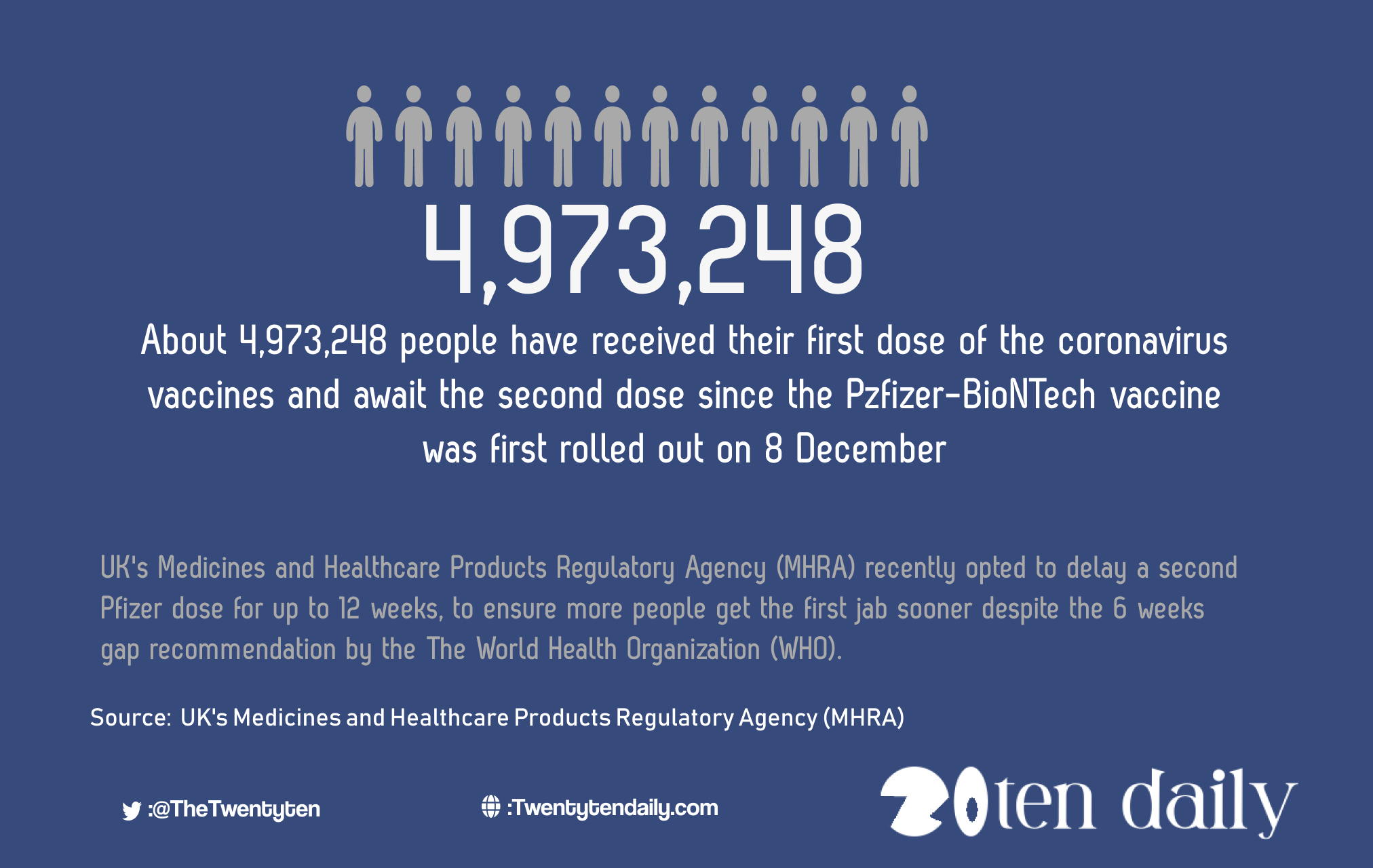 According to government figures, about 4,973,248 people have received their first dose of the coronavirus vaccines and await the second dose since the Pzfizer-BioNTech vaccine was first rolled out on 8 December.