PVC Collection More Than An Online Trend? Let's Look At The Numbers
As Nigeria gears up for what would seem to be one of the most interesting elections since the era of the 'Change' slogan that ushered in the APC administration, Nigeria's population of young people have decided to push what many labelled "futile online trends" from just their smartphones to physical actions.
The official vote collating commission, Independent National Electoral Commission (INEC), has said that PVC collected in some states had gone up to 100,000 in just 5 days, while also reporting low turnouts in other states.
Nearly 10 million new voters have been registered for the February 25 ballot, of whom 84 percent are people under age 34 – a key block of ballots, and a good number of these new voters are ready to pick up their voter's card. While some have shared photos holding their PVCs with tweets of victory, others have recounted frustration at their collection centre.
Timothy Anozie told a Twentyten reporter that he had been asked to return 3 times after INEC staff at his collection centre told him they could not find his PVC. "This is my third time here… Now they are saying they would have to check in Abuja".
Meanwhile, INEC has reported a low turnout of voters cards in some states, adding that this could affect the election that is a few weeks away.
According to the commission, no fewer than 6.7 million Nigerians were yet to collect their PVCs in 17 states and the Federal Capital Territory (FCT). Of this figure, 2.1m PVCs are in Lagos and Abuja as of December 29, 2022; with over 1.6m unclaimed PVCs in Lagos State. A document from the commission categorized the uncollected PVCs in Lagos State into 916,961 old cards and 777,002 new cards. Meanwhile, 460,643 PVCs were uncollected in 11 years in the FCT.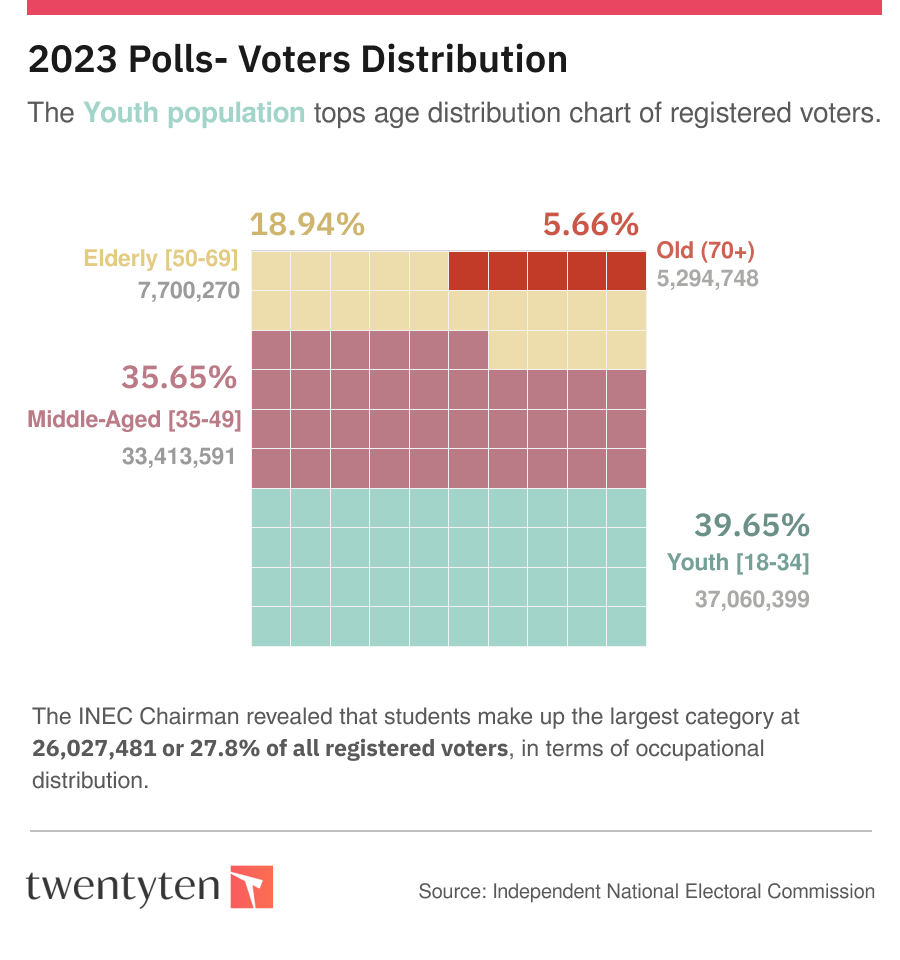 Anozie has however blamed the low collection rates on the hectic and time-wasting process of collecting the PVC. Other Nigerians with similar experiences with Anozie have also said the problem was not with people coming out to collect their PVCs but with some INEC officials refusing to release cards in a bid to disenfranchise as many people as they can.
Aramide recounts her experience at her collection centre in Lagos. According to her account, she was told her PVC was not found but when she threatened to cause commotion at the centre, an official came out with her PVC in less than 10 minutes.
Meanwhile, the commission also claimed in 2022 that 1.12 million new registrations were invalid after the final collation of new registrants.
The commission still assures the people that the coming election would be more transparent after the introduction of the electronic transfer of results and a biometric voter identification technology known as BVAS at the voting stations to stop fraud.
But all this is dependent on if voters pick up their PVCs or if INEC officials release these PVCs. Meanwhile, where do you stand, have you collected your PVC?