Pfizer Confirms Third Vaccine Shots Can Neutralize Omicron Variant
BioNTech and Pfizer (PFE.N) have confirmed that a three-shot course of their COVID-19 vaccine is able to neutralize the new Omicron variant following results from recent laboratory tests.
The German and U.S. companies said two doses of their vaccine resulted in significantly lower neutralising antibodies but could still be protective against severe disease.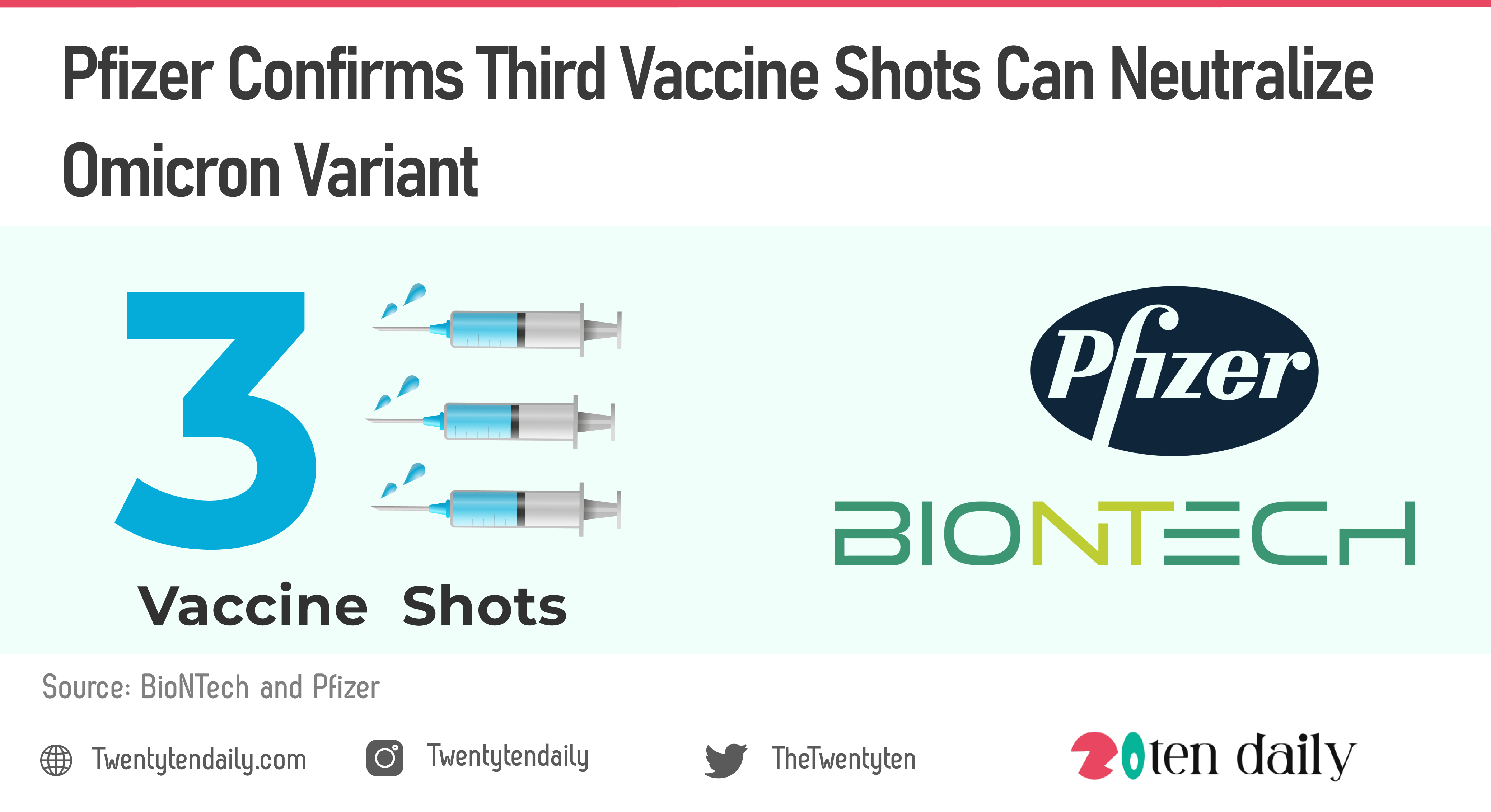 "The first line of defence, with two doses of vaccination, might be compromised and three doses of vaccination are required to restore protection," BioNTech Chief Medical Officer Ozlem Tuereci said at a press conference.
In samples of blood taken around a month after the third shot, the Omicron variant was neutralised about as effectively as two doses neutralised the original virus identified in China, according to a published report.
BioNTech CEO Ugur Sahin also suggested that countries might consider shortening the time period between second and third doses of the vaccine to combat the new variant.
He cited recent moves by countries including Britain to bring the third shot forward to three months after the second shot, from six months previously.
However, the companies have promised to deliver an upgraded vaccine targeted specifically at the Omicron variant in March 2022 if one is needed.
The Omicron variant, first detected in southern Africa and Hong Kong last month, has triggered global alarm about another surge in infections. Cases have already been reported from Japan to the United States while the UK has recorded its first death from the variant.