Petrol Consumption Hit 340m Liters
New figures released by the Nigerian National Petroleum Corporation has shown, petrol consumption in Nigeria has risen by 340 million litres in a month.
The data contained in its March 2021 financial and operations report.
According to the report, the oil firm said 1.75 billion litres of petrol was consumed in March 2021.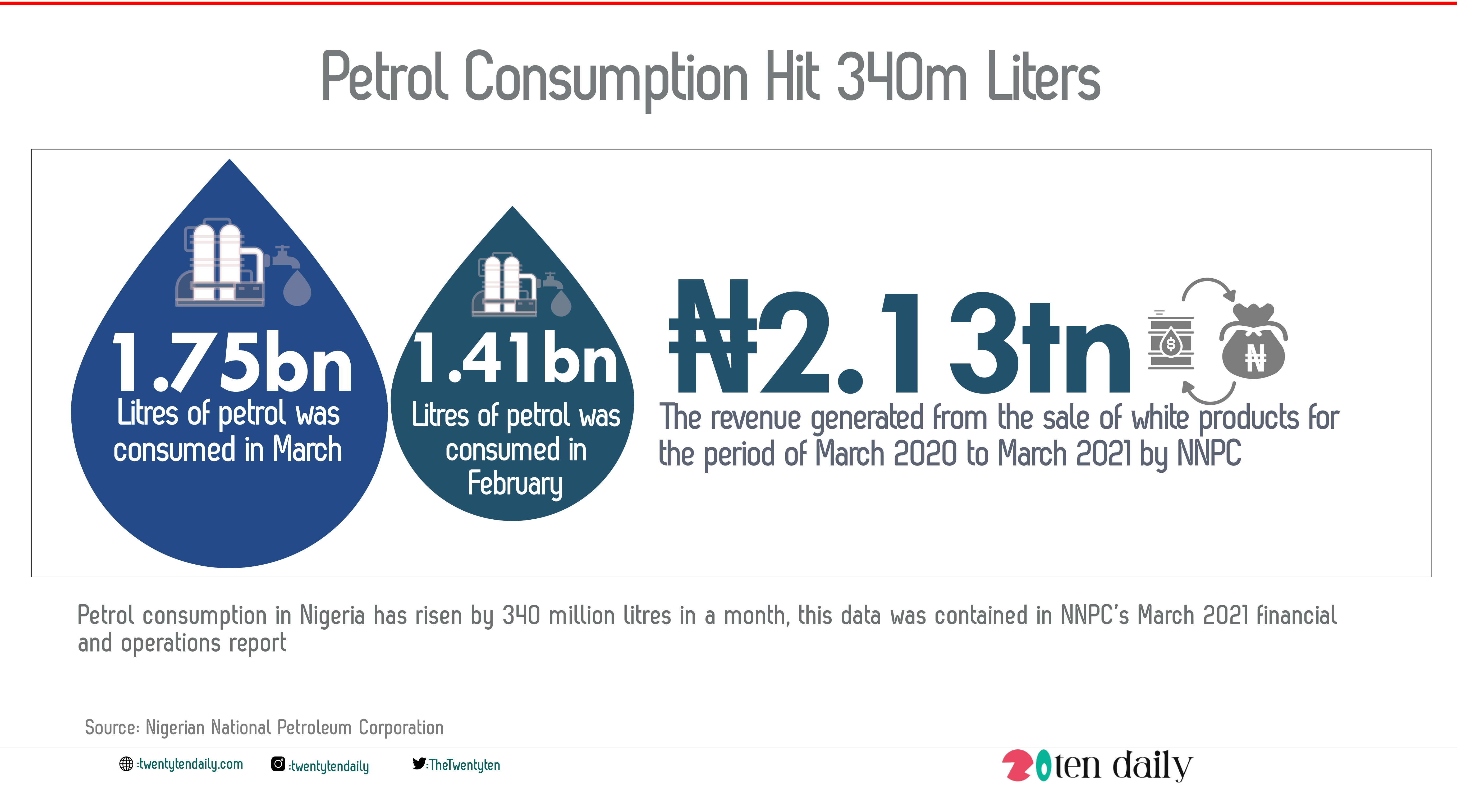 This is up from 1.41 billion litres in February 2021.
Between February and March this year, petrol consumption across the country jumped by 340 million litres.
NNPC said its March 2021 report indicated that the total revenue generated from the sale of white products for the period of March 2020 to March 2021 stood at ₦2.13 trillion,"Where petrol contributed about 99.24 percent of the total sales with a value of ₦2.11 trillion."
It noted that its downstream subsidiary, the Petroleum Products Marketing Company, recorded ₦234.63 billion revenue from the sale of white products in the month of March 2021 alone.