North-East Loses $6.9 billion To Insecurity
The Borno State Governor, Babagana Zulum has placed the total losses suffered by the North East as a result of terrorism at about $6.9 billion.
Zulum said the losses so far included over 5000 destroyed classrooms, 900,000 homes burnt beyond repairs, 713 damaged energy distribution sources, as well as 1600 destroyed public water sources, among others.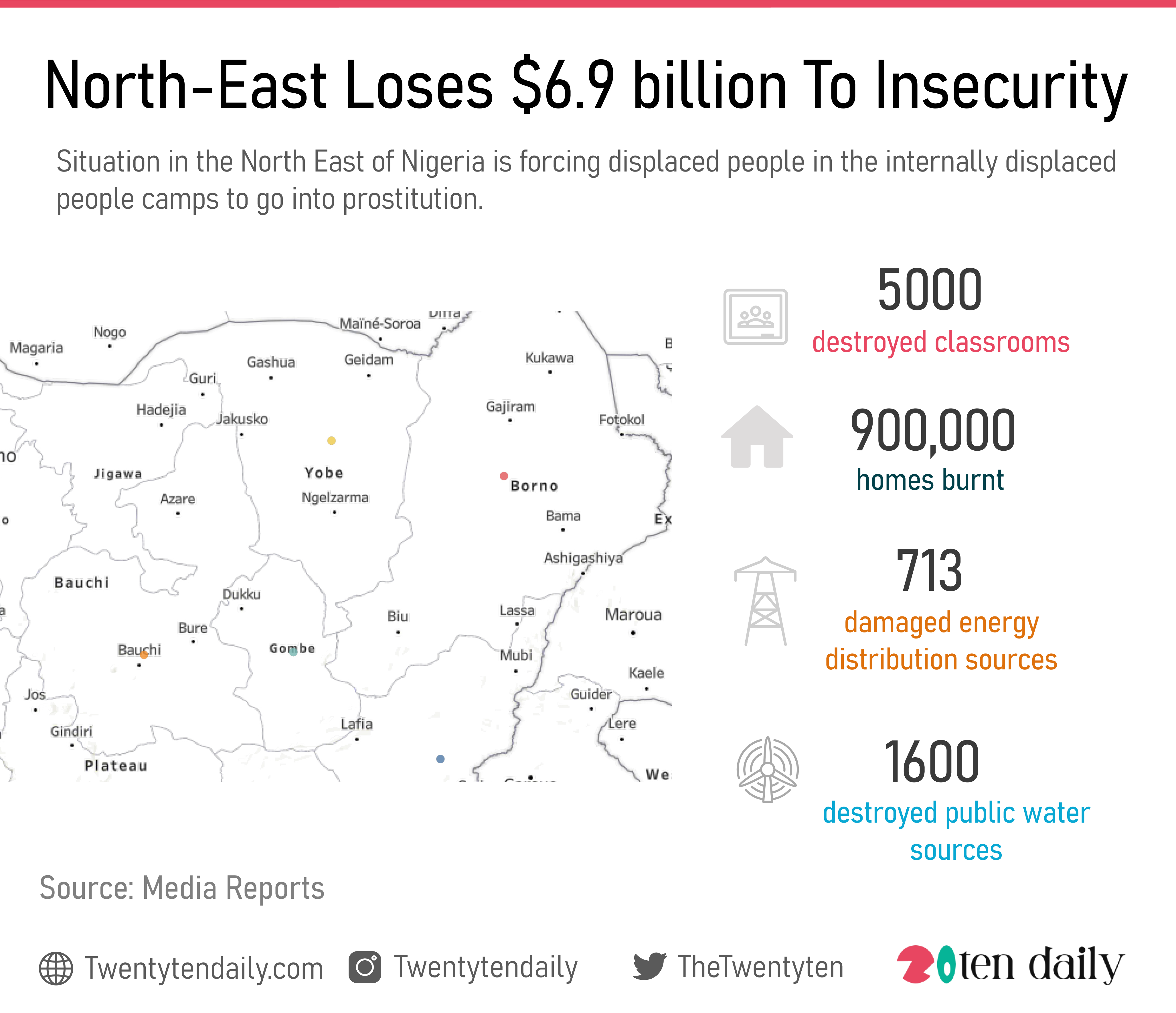 Zulum said, while briefing newsmen in the State House on rehabilitation plans by the Presidential Committee on Repatriation, Return and Resettlement of IDPs in the North East of Nigeria that the situation in the region is dire and is forcing displaced people in the internally displaced people camps to go into prostitution.
He who maintained that poverty alone was not the driving force behind the insurgency in the region, raised the alarm that ISWAP was fast gaining ground in the North East and on the fringes of the Lake Chad region.
The governor reiterated his advice to the Nigerian government to seek external support "There is a need to seek external support while efforts are ongoing to sanitize the security structures," Mr Zulum said
According to him, the negative consequences suffered from Boko Haram will be nothing compared to what ISWAP will unleash if their activities are handled with levity by the authorities and allowed to continue to grow.
"We should not allow ISWAP to, otherwise what Boko Haram did will be child's play," he warned. The Borno State governor said one of the reasons his administration is bent on relocating the IDPs back to their ancestral homes is because the camps are becoming a fertile ground for the recruitment of foot soldiers for ISWAP.