NNPC Contract: Nigeria May Lose $100m To Foreigners
There are assumptions that Nigeria will be losing over $100 million due to a recent award of coastal and bunkering of vessel service contract to a foreign firm by the Nigerian National Petroleum Corporation.
The members of the Ship Owners Association of Nigeria made this disclosure in a petition to the National Assembly and the Group Managing Director of NNPC, Mr Mele Kyari, signed by the President of the association, Dr George Onyung.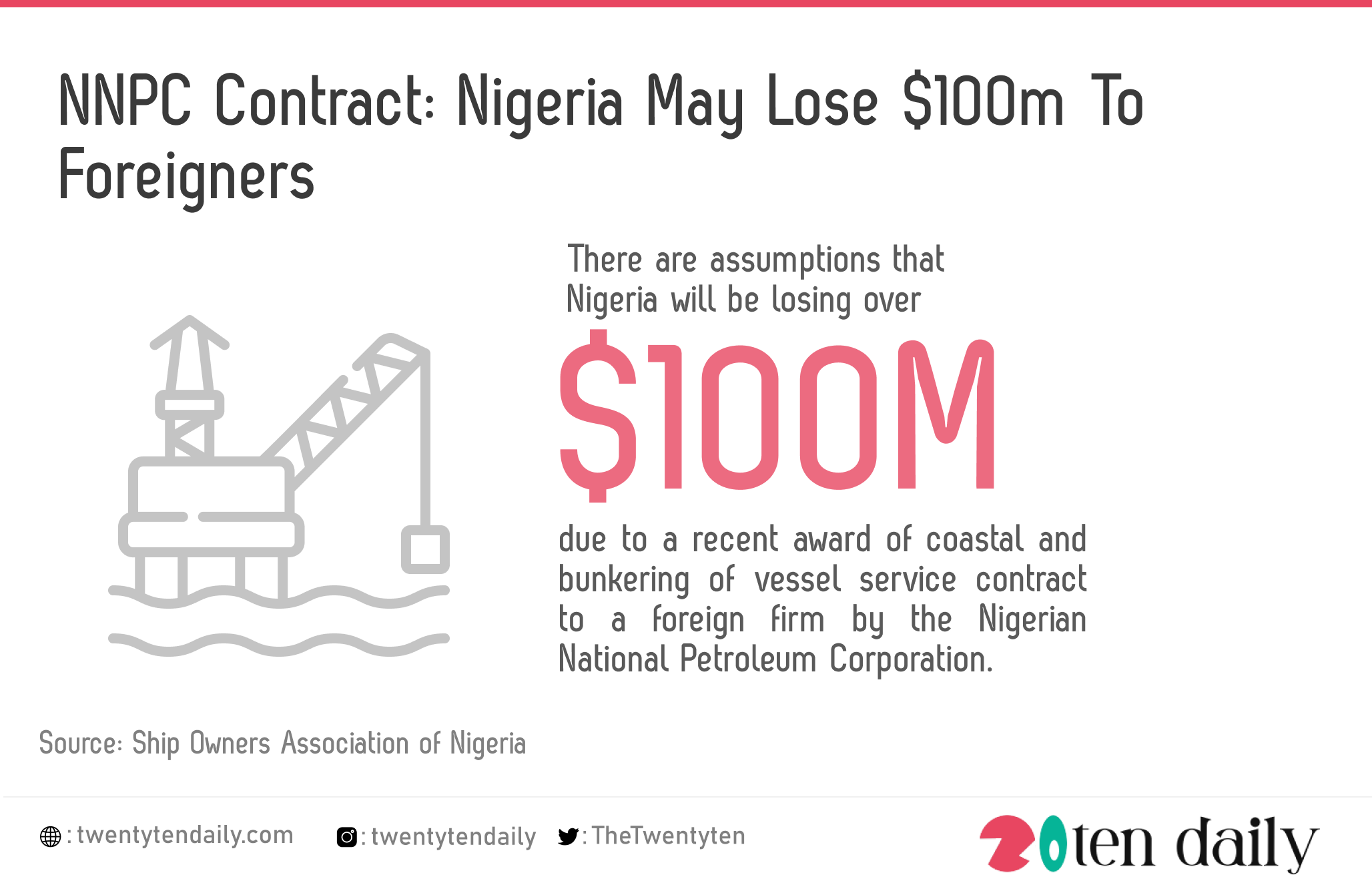 SCOAN said NNPC recently contracted the coastal and bunkering vessel services to a foreign shipping company which operated under the guise of various foreign Shell companies with 11 foreign flagged coastal tanker vessels.
To this end, the ship owners urged the lawmakers to carry out a discreet investigation into the actions of the NNPC.
They further explained that the move by NNPC was in breach of Nigerian Content laws, the Coastal and Inland Shipping Act (Cabotage Act) and The Presidential Executive Order No 5, to the exclusion of Nigerian ship owners and operators and to the detriment of the Nigerian economy.
"Nigerian ship owners and operators have demonstrated capacity to operate this contract exclusively, and have expressed willingness to accept freight payments in naira whereas NNPC is presently paying UNIBROS in dollars, further draining our extremely scarce foreign exchange resources.
"Take note that this contract award will result in amplification of capital flight, valued in excess of $100 millon annually, to the detriment of our economy, in addition to the fact that no customs import duty has been paid for any of the 11 vessels in question, again in breach of our nation's fiscal and monetary policies," the petition stated.