Nigeria Records N1.76tn Revenue Shortfall In 6 Months
The Federal Government reported a revenue shortfall of N1.76 trillion in the first half of this year.
According to a revenue performance report, obtained from the Budget office of the federation, the Federal Government's projected revenue for the 2021 fiscal year was N7.9 trillion, of which N3.9 trillion was earmarked as pro rata target for the first six months.
As at June 2021, the government had only generated N2.3 trillion, or 44.1 percent of the pro rata estimate, indicating a revenue gap of N1.8 trillion.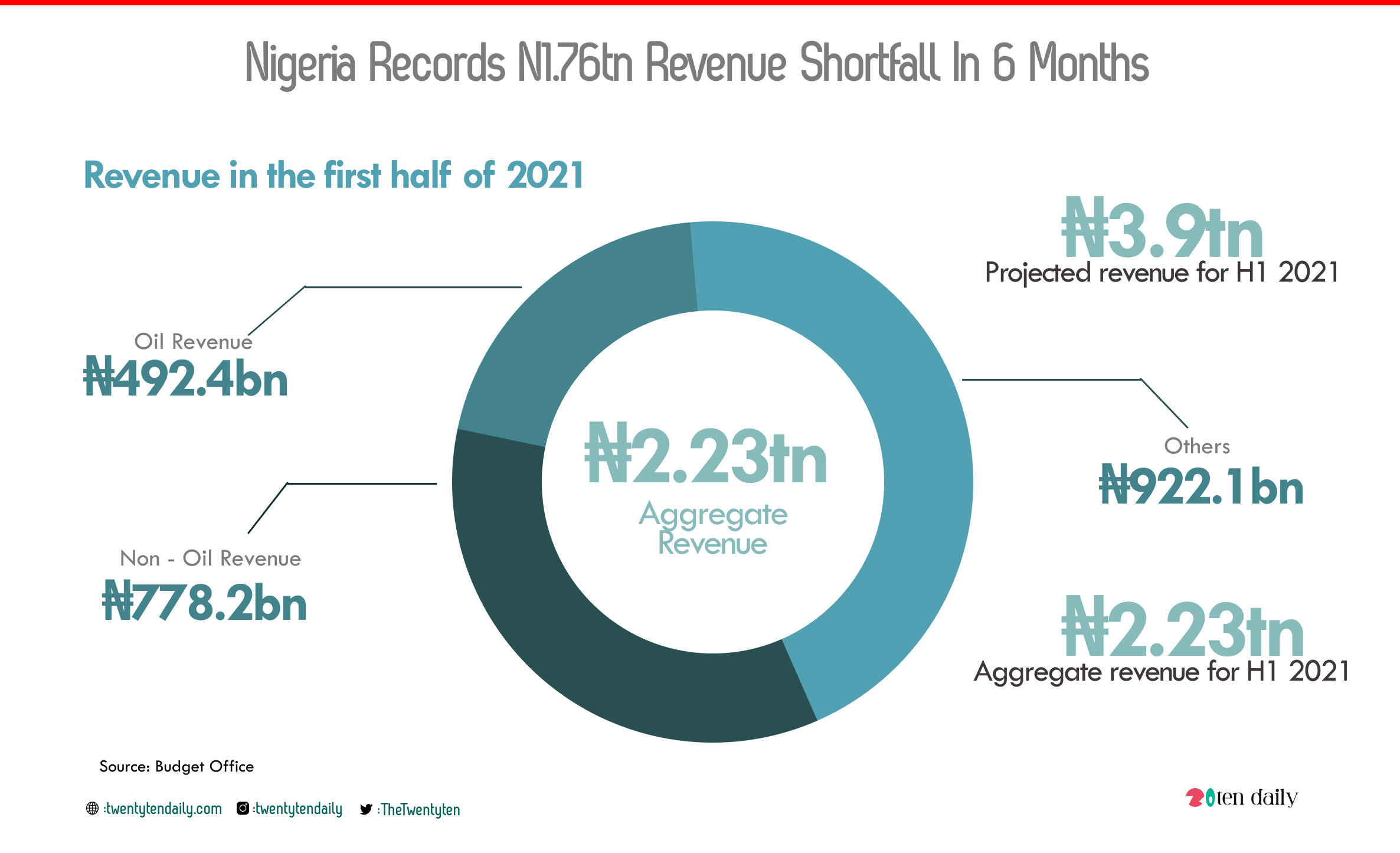 Also, within the same period, the aggregate revenue of N2.23 trillion comprised oil revenue of N492.4 billion, non-oil revenue of N778.2 billion and N922.1 billion from other revenue sources including independent revenue of N558.1 billion.
The report said, "FGN share of oil revenues was N492.44bn (which represents 49 per cent performance), while non-oil tax revenues totalled N778.18bn (104.5 percent of pro rata)
"Companies Income Tax and Value Added Tax collections were ahead of the budget targets with N397.02bn and N129bn, representing 116.5 percent and 108.2 per cent respectively of the pro rata targets for the period
"Customs collection was N234.02bn (92.1 percent of target). Other revenues amounted to N922.09bn, of which Independent revenues was N558.13bn."