Infographics: Countries On America's List Of Religious Freedom Violators
The U.S. State Department on Wednesday added 10 countries to the list of countries where severe violations of religious freedom rights have been reported within their borders. These countries not only suppress religious expression, they systematically torture and detain people who cross political and social red lines around faith.
"The United States will not waiver in its commitment to advocate for freedom of religion or belief for all and in every country," the top diplomat said in a statement.
"In far too many places around the world, we continue to see governments harass, arrest, threaten, jail, and kill individuals simply for seeking to live their lives in accordance with their beliefs. This Administration is committed to supporting every individual's right to freedom of religion or belief, including by confronting and combating violators and abusers of this human right," he added.
List Of Countries On The List
Eritrea, Iran, Myanmar, North Korea, Tajikistan, Turkmenistan, China, Pakistan, Russia, Saudi Arabia, Burma, Russia, Uzbekistan, Algeria, Comoros, Cuba, and Nicaragua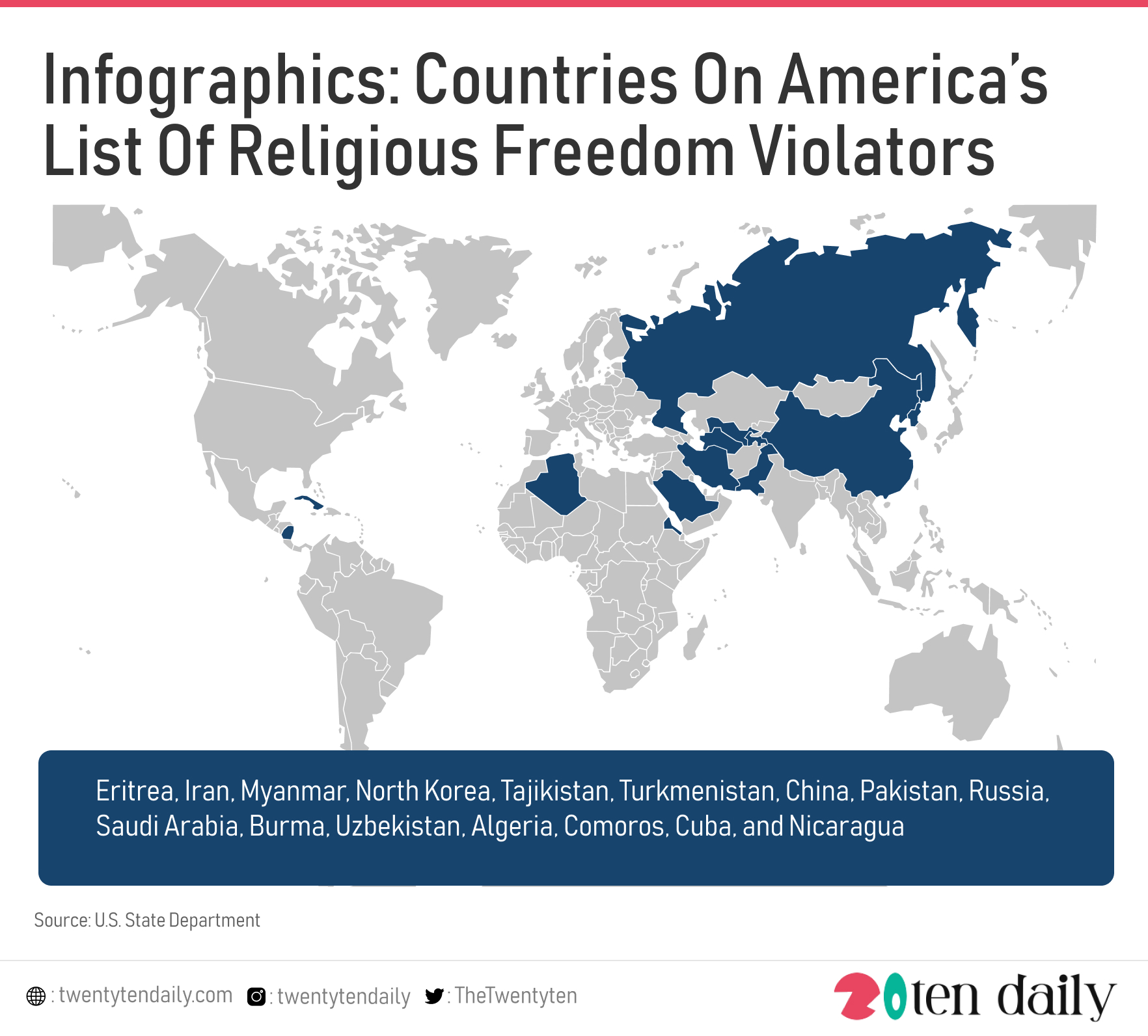 Russia was recently added to the list amid media reports from both foreign and local media of police harassing, detaining and seizing the property of the country's Jehovah's Witnesses, a religious group with roots in the U.S.with a population of 175,000 in Russia.
The domination was banned in Russia in 2017 over being "extremist," and hundreds of worshippers have been jailed since, according to reports.
From July 13 to July 23, a total of 1000 homes of Jehovah's witnesses were raided by heavily armed and masked police officers in the cities of Voronezh and Stary Oskol. Thirteen Jehovah's Witnesses were detained during the attack on July 13 and two individuals were reportedly beaten.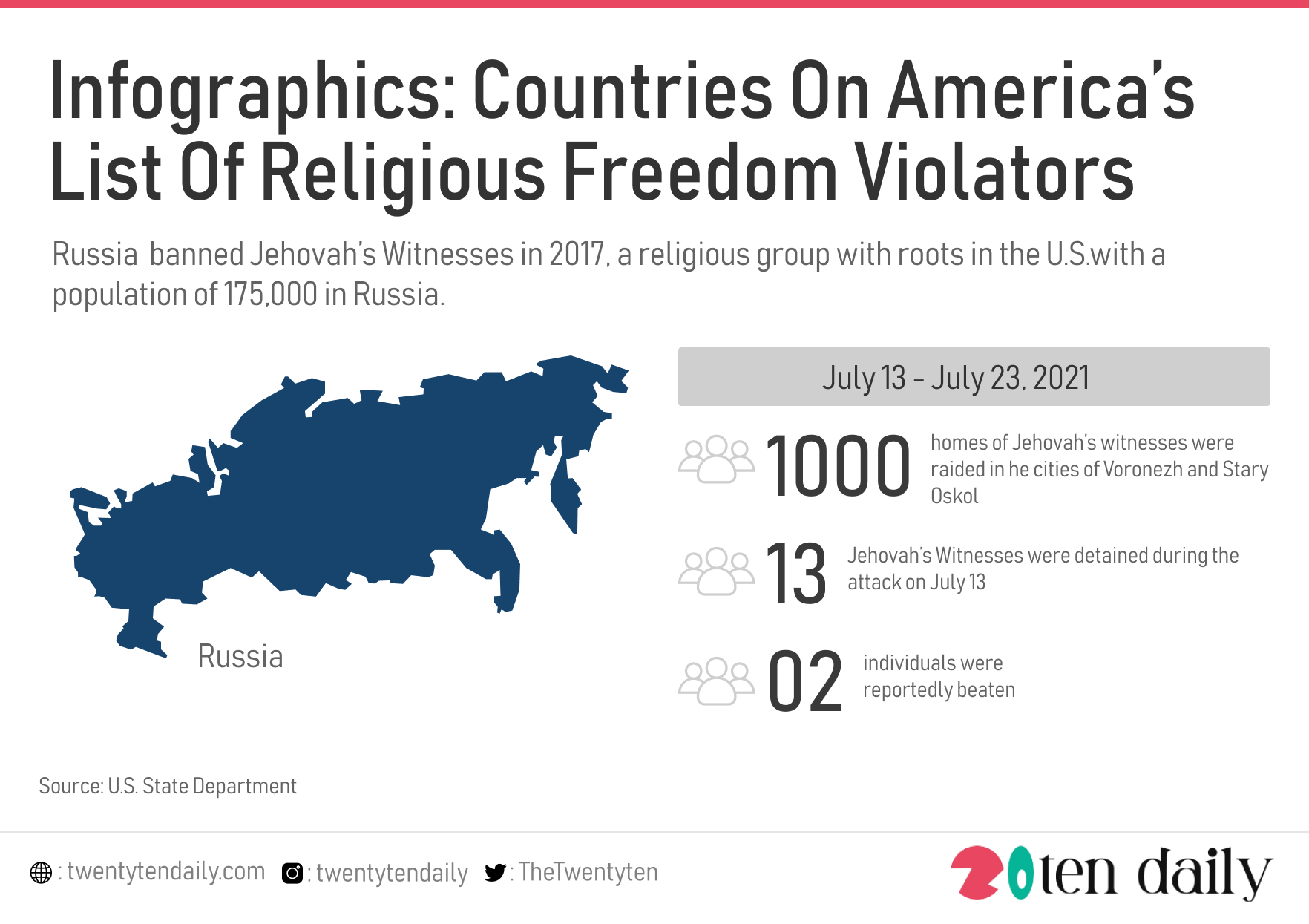 Authorities in Russia also target Muslim minority groups on the pretence of investigating terrorist threats, Blinken said.
Algeria, Comoros, Cuba, and Nicaragua were placed on a Special Watch List for governments that have engaged in or tolerated "severe violations of religious freedom.
Meanwhile, Nigeria lost its spot on the list 11 months after being blacklisted for "violating religious freedom".