Here Is How Namibia's Hydrogen Plants Could Improve Electricity In Africa
Namibia is creating clean energy sources to tackle its electricity problems through its newly developed hydrogen power systems.
A senior executive at HDF Energy shared that the new green hydrogen power plant in Namibia, Africa's first, would start producing electricity by 2024, putting an end to Namibia's dependency on South Africa for up to a third of its power needs.
Nicolas Lecomte, HDF Energy director for Southern Africa added that the plants could produce up to 142-gigawatt hours of power which would be enough for 142,000 inhabitants.
Once operational, the $181.25million Swakopmund project will supply clean electricity power, 24 hours a day all year round, boosting electricity supply in the Southern African nation.
The new development presents the chance for other African countries to harness their vast potential for solar and wind energy to produce green hydrogen and re-position electricity production in Africa.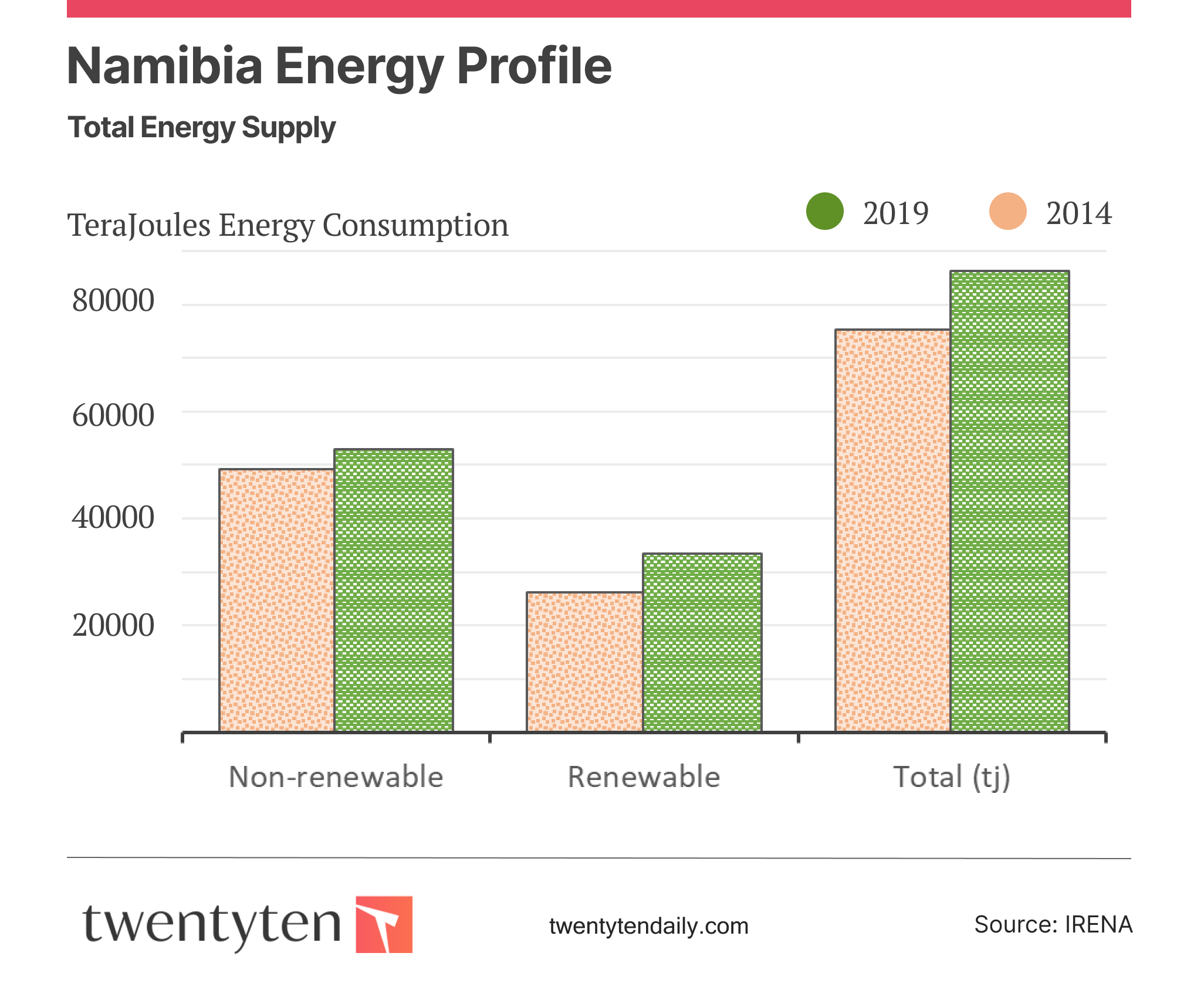 According to openly sourced data, energy in Africa is a scarcer commodity than in the developed world. In Sub-Saharan Africa annual energy consumption is estimated at 518 KWh, the same amount of electricity used by some individuals within 25 days in countries like America.
Countries like Burundi lose power for 144 days in a year, while in countries like Senegal and Tanzania, power is out for 25 to 63 days in a year. With solar souced hydrogen power system, Africa could potentially produce enough electricity to be consumed and even exported just like Namibia.