COVAX: Over 122,000 People Vaccinated In Nigeria
The Federal Government has said that no fewer than 122,410 people have received the AstraZeneca vaccine.
While giving updates on the ongoing vaccination across the country, the Executive Director of the National Primary Healthcare Development Agency (NPHCDA), Dr Faisal Shuaib, said, "At this stage, it is important to update Nigerians with the number of vaccinations. A total of 122,410 persons have so far been vaccinated with AstraZeneca vaccine in Nigeria".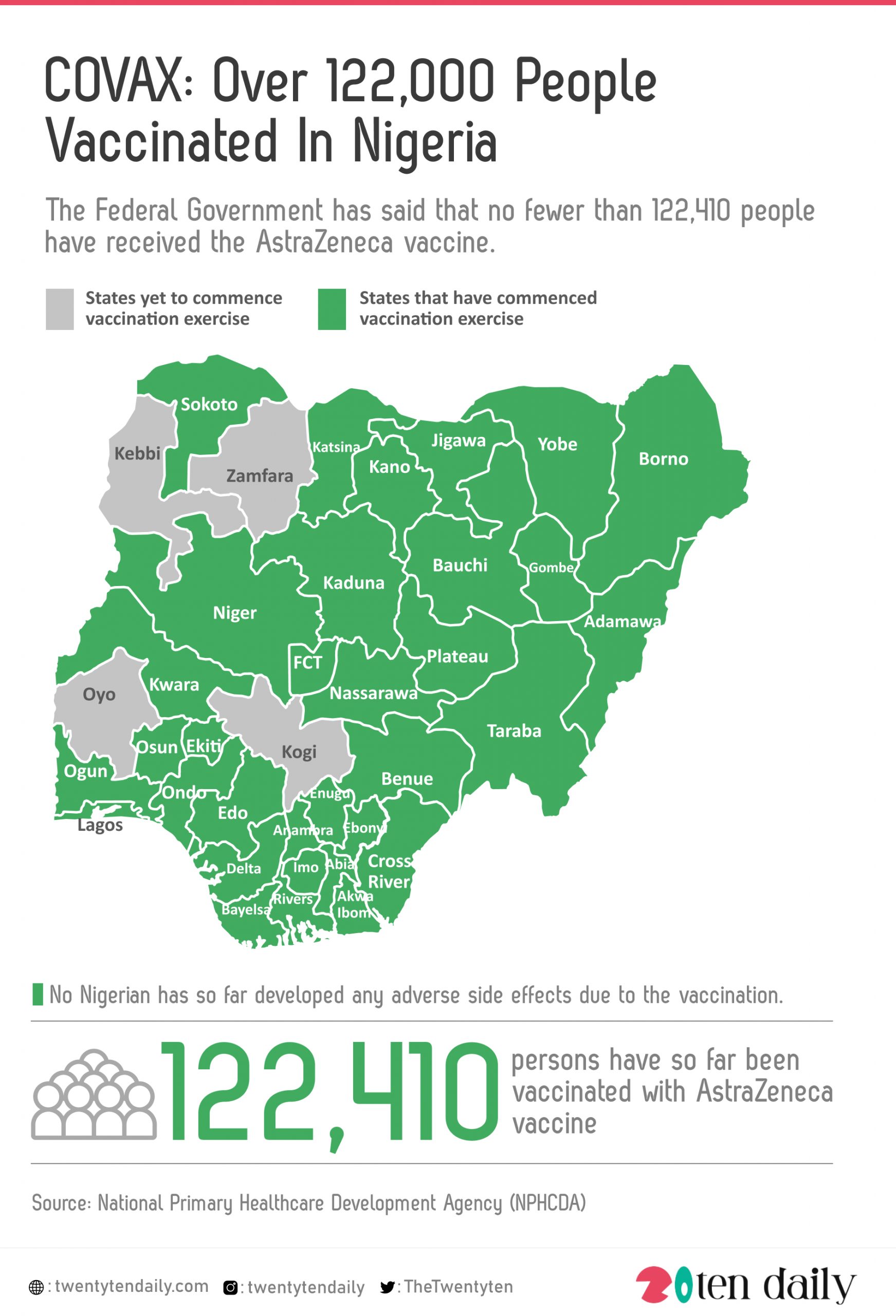 Shuaib noted that available records at the various vaccination centres across the country did not indicate any adverse records from those so far vaccinated. 
"No Nigerian has so far developed any adverse side effects due to the vaccination. While we have observed some mild body pains and fever at some of the centres, it is important to note that it is possible for you to take the vaccine and develop other diseases that are unrelated to the vaccination process," he said.
He said the NPHCDA will continue to collaborate with the National Agency for Food and Drug Administration and Control (NAFDAC) to conduct a pharmacovigilance exercise on the roll-out of the vaccine.
Shuaib added that full implementation of COVID-19 vaccination had commenced in 33 states and the Federal Capital Territory.
He said Kebbi, Kogi, Oyo and Zamfara were yet to commence vaccination exercise.