Bomb Explosion Near Mogadishu School Kills At Least 8
No less than eight people have been killed and 17 injured, including schoolchildren, in a car bombing in Somalia's capital, officials and witnesses said.
The bombing was claimed by the armed group al-Shabab in the early hours of Thursday, who said it intended to strike a United Nations security convoy passing near a school in Mogadishu.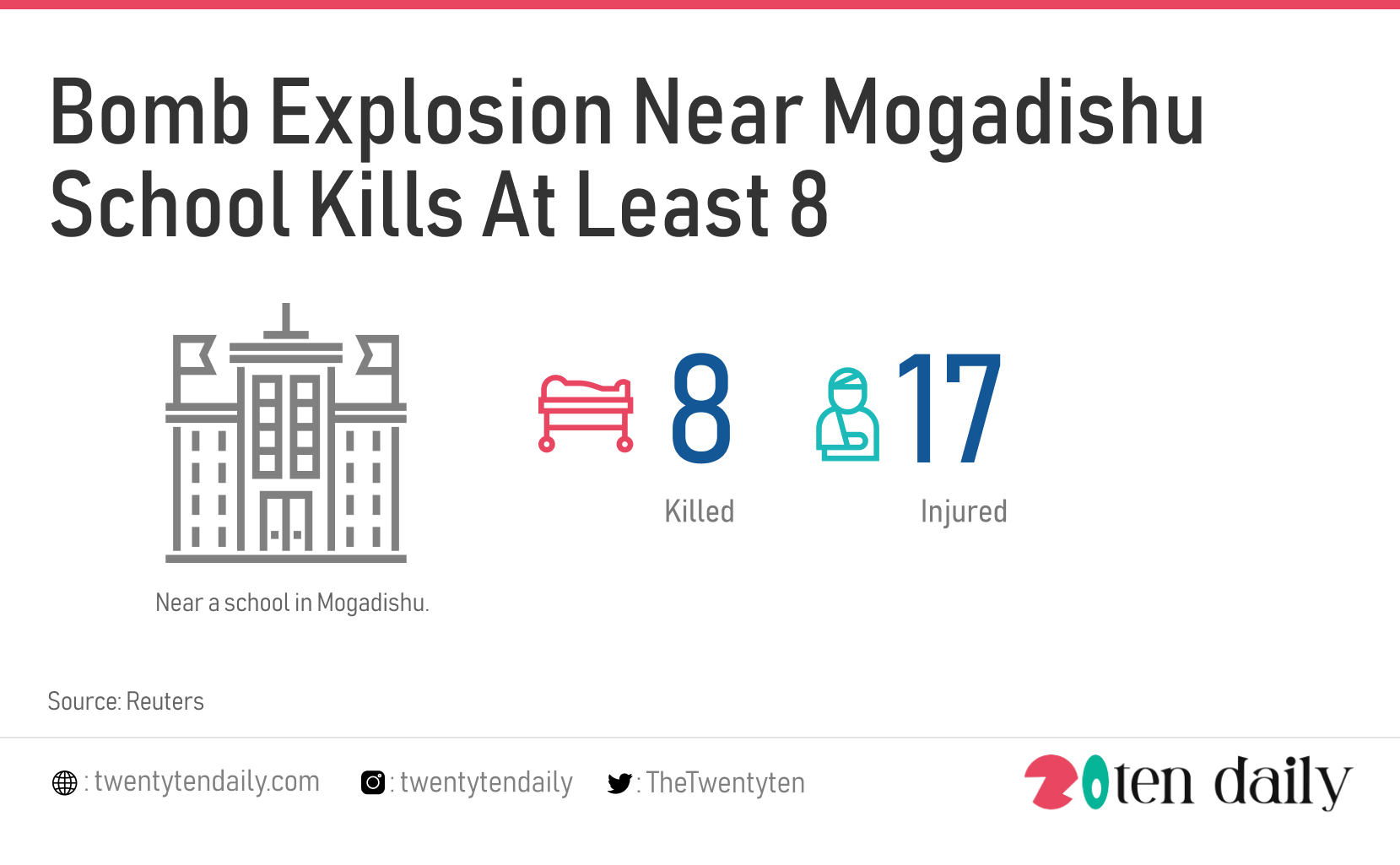 "Schools and any other place where children congregate should at all times be safe for children," Mohamed Malick Fall, regional director for eastern and southern Africa for the UN children's agency, UNICEF, said in a statement, citing reports that at least 13 schoolchildren and four school staff were wounded.
It is not yet clear if any UN personnel were among the casualties.
Aamin Ambulance service evacuated at least 23 people who were injured in the blast, Abdikadir Abdirahman, the director of the service, told Reuters news agency.
Mohamed Hussein, a nurse at the nearby Osman Hospital, said he had been pulled from the rubble of a collapsed ceiling.
"Our hospital walls collapsed. Opposite us is a school that also collapsed. I do not know how many died," he said.
He told Reuters that they "were shaken by the blast pressure, then deafened by the gunfire that followed".
Al-Shabab has been fighting Somalia's central government for years to establish its own rule based on its strict interpretation of Islamic law.
The group frequently carries out bombings and gun assaults in Somalia and elsewhere in its war against the Somalia military and the African Union-mandated AMISOM force that supports the government.
The al-Qaeda-linked armed group said in a statement carried by its Andalus radio that Thursday's attack targeted Western officials being escorted by the peacekeeping convoy.