Banks' Income Tax Rise By 35%
Nigerian banks have paid N75.4 billion as Company Income Tax (CIT) in the first half of the year, (H1'22), representing a 35 per cent rise when compared to N55.67 billion paid in H1'21.
Meanwhile, the Federal Government tax revenue rose by 31 percent to N2.44 trillion in H1'22 from N1.86 trillion in H1'21.
The banks comprises Guaranty Trust Bank, GTB, which led with N25.6 billion, followed by Zenith Bank with N18.59 billion, and United Bank for Africa, UBA, at N15.4 billion.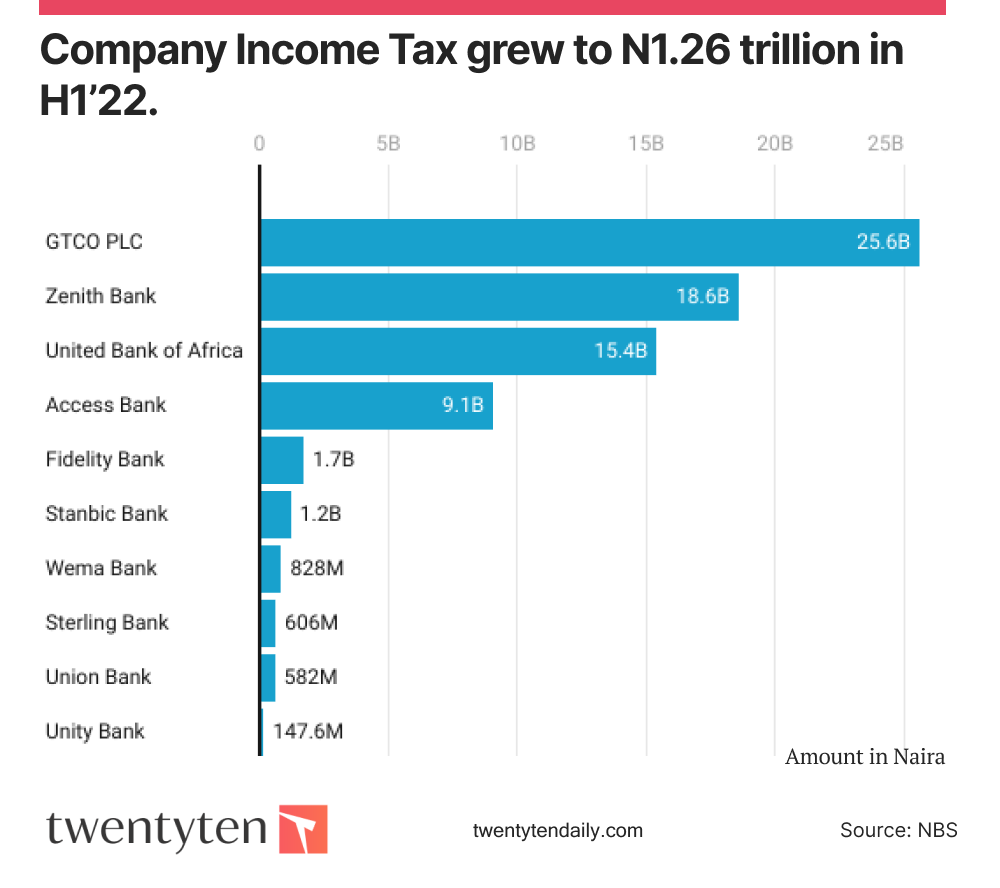 Others are Access Bank (N9.05 billion), Fidelity Bank (N1.7 billion), Stanbic IBTC (N1.19 billion), Wema Bank (N827.59 million), Sterling Bank (N606 million), Union Bank (N582 million) and Unity Bank (N147.6 million).
Findings in the Value Added Tax and CIT data for the first and second quarters (Q1 and Q2) of 2022 released by the National Bureau of Statistics, NBS, showed that CIT recorded stronger growth at 45.7 per cent as against the 18 per cent growth recorded in VAT during the review period.
The data also showed that CIT grew to N1.26 trillion in H1'22 from N864.77 billion in H1'21.
VAT revenue grew to N1.18 trillion in H1'22 from N1 trillion in H1'21. According to the Bureau, in terms of their sectoral contributions, the financial sector was among the largest contributors to CIT during the period.