Africa's First Electric Bus Begins Operations In Kenya
Africa's first locally designed and manufactured electric bus has begun operations in Kenya's capital, Nairobi.
The Swedish-Kenyan start-up Opibus first launched in 2017, with the hope that its first model would begin operations in 2022. With its first model now up and running, the start-up would be able to boost the development of green transport while increasing its production to meet the high demand for electric motorcycles in Africa.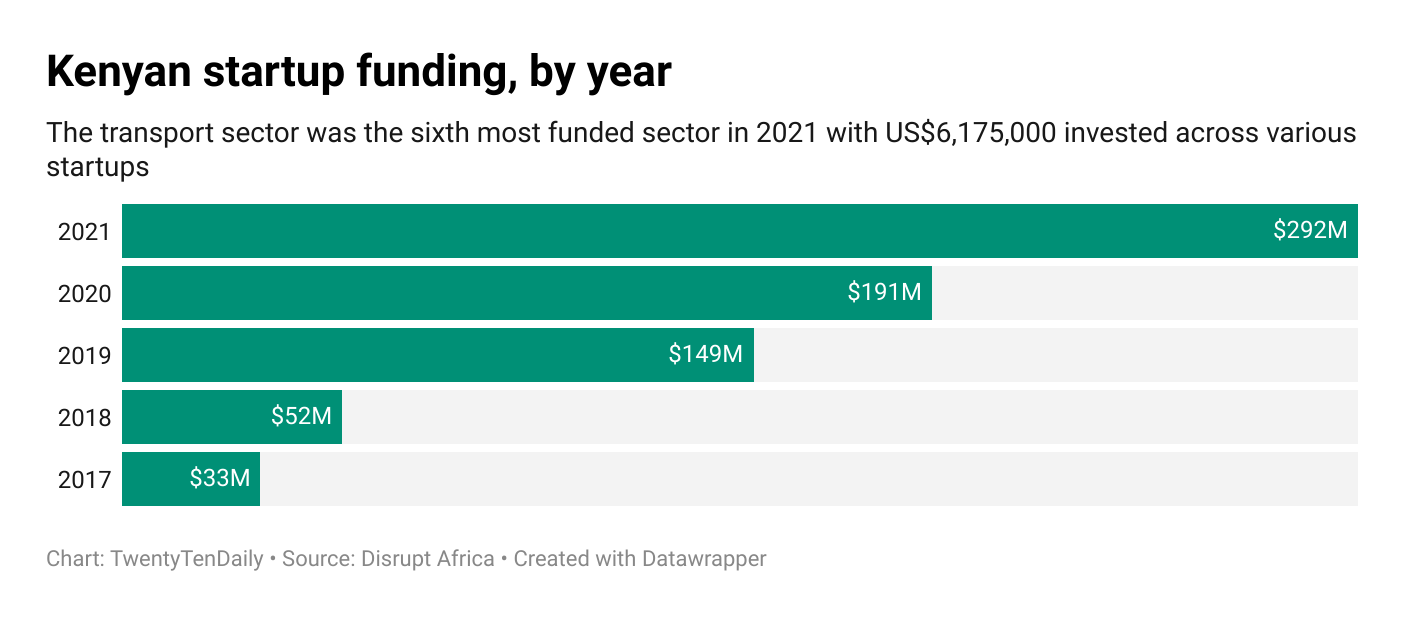 Opibus raised nearly $7.5 million to begin production of electric vehicles in 2022 in East Africa during the United Nation's Climate Change Conference in Glasgow in 2021. However, a major challenge faced by the company was the issue of marketing an electric vehicle made in Kenya.

"The deployment of the buses will initially be in the peri-urban areas around Nairobi metropolis, Opibus is banking on a bus that is entirely designed and manufactured in Kenya, with maintenance costs reduced by 80% compared to a similar diesel-powered bus," Dennis Wakaba, the Public Transport project coordinator at Opibus revealed. The start-up has also announced the commercial deployment of 10 buses that will be tested in the second half of 2022.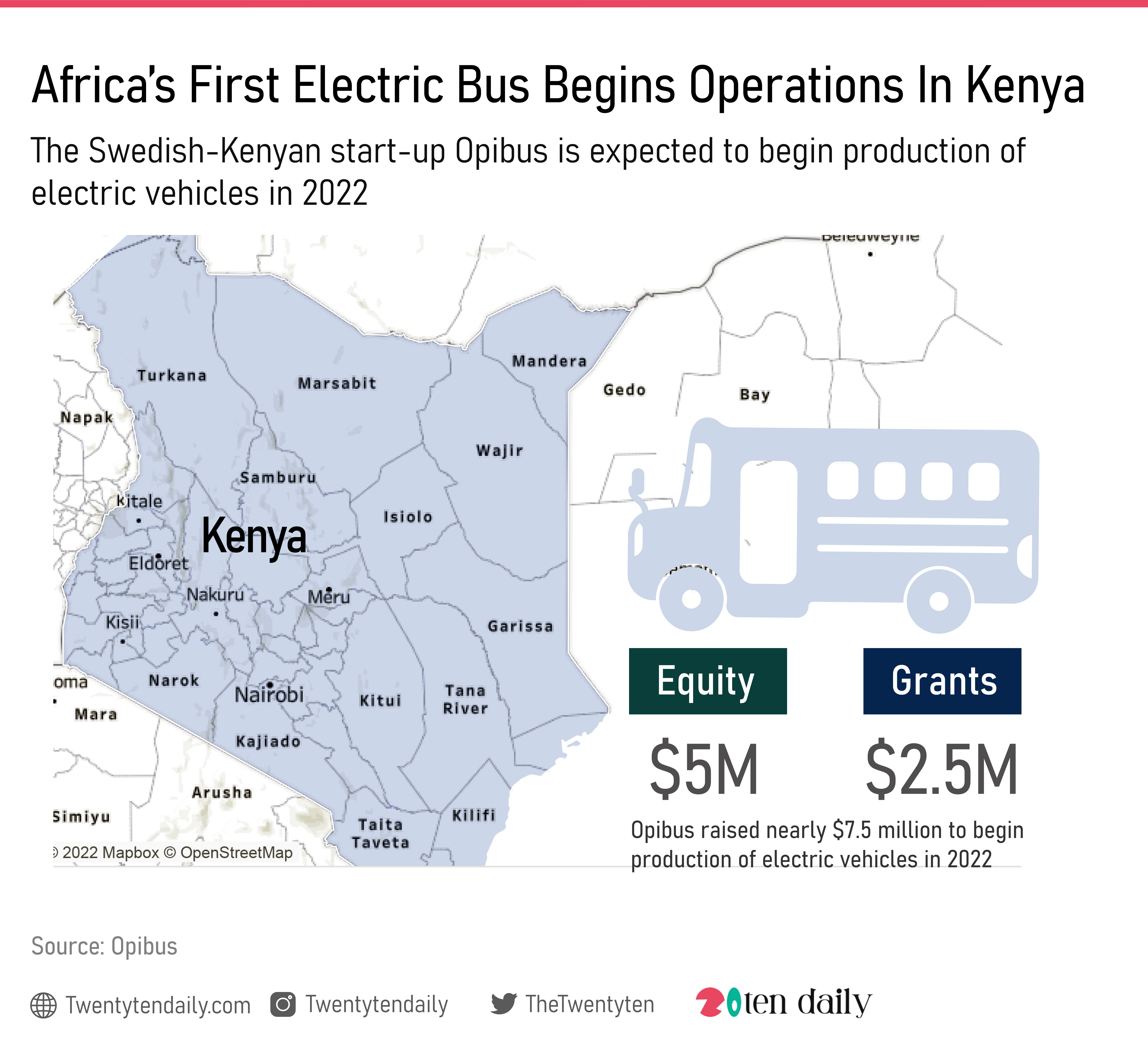 Funding for the rollout of these new buses is structured with $5 million in equity and $2.5 million in additional grants. The deal was led by At One Ventures, a Silicon Valley fund, backed by Factor Ventures and Ambo Ventures, funds managed by former executives at Google and Uber.

At the same time, Opibus will deploy 3,000 of its electric motorcycles, in collaboration with U.S. mobility giant Uber, to create a sustainable ecosystem for transportation in Africa. These bikes would be used by Uber through its apps marketed in more than 310 cities around the world.

In Kenya, some 1.6 million registered motorcycles still run on gasoline, which causes CO2 emissions which are largely responsible for climate change. A 2014 study by the Canadian Ministry of Natural Resources, burning one litre of gasoline would produce an average of 2.3 kg of CO2.