24,000 People Declared Missing In Nigeria – ICRC
According to the International Committee of the Red Cross (ICRC), Nigeria has registered not less than 24,000 missing people, making up to 54.5% of the total 44,000 declared missing in Africa.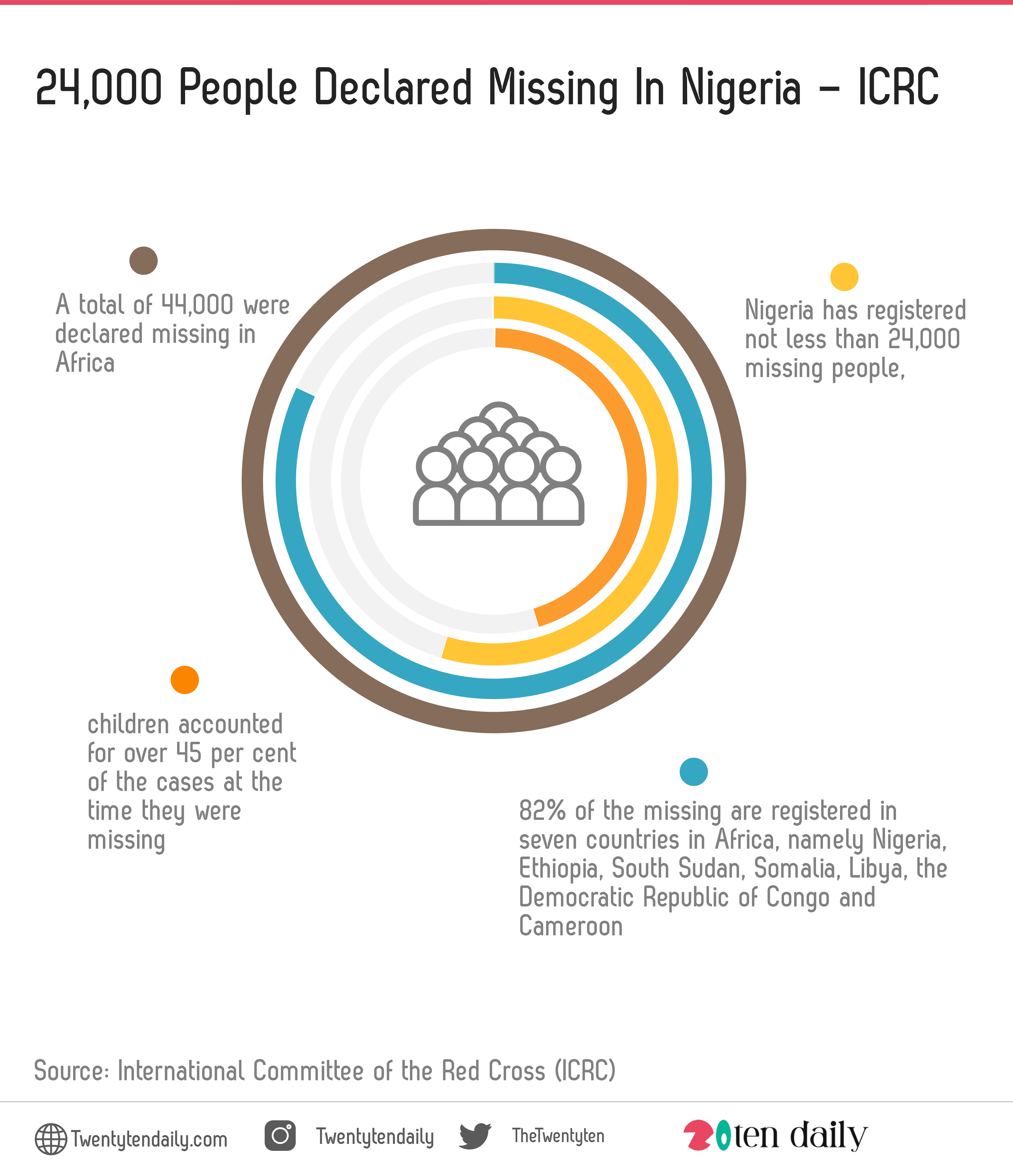 Aliyu Dawobe, ICRC's Public Relations Officer, said in a statement on Sunday, in Abuja, that children accounted for over 45 per cent of the cases at the time they were missing.
Dawobe added that "82% of the missing are registered in seven countries in Africa, namely Nigeria, Ethiopia, South Sudan, Somalia, Libya, the Democratic Republic of Congo and Cameroon.
The ICRC said the continent had seen a rise in the number of missing people in the past year as a result of armed conflicts and other forms of violence.
Restrictions due to the Covid-19 pandemic are hampering efforts to find victims and reunite them with their families.